A vast northern area of the central province of Quebec extends into Arctic-like conditions. This enormous area of over 440, 000 sq km, is called Nunavik  (Great Land) in the local Inuit language.  Of the semi-autonomous region's 12,000 inhabitants, about 90 percent are Inuit.
On the heels of the federal government scrapping its long gun registry  (LGR) for rifles and shotguns as wasteful and of little use in fighting crime, the Quebec government engaged in a legal battle to save data on Quebec gun owners. Losing in a decision by the Supreme Court, the Quebec government in late 2015 tabled a bill (Bill64) to create its own registry.
Quebec hunters, collectors, and sport shooters have been vehemently opposed. They say the government claims of increased security for the public through such a registry is based on opinion only, and run counter to actual facts and statistics.. This was the opinion of the Ontario Superior Court as well when it rejected an injunction to stop the federal scrapping of the LGR saying the arguments presented, the same as now used for Quebec, could either not be proved, or were inconsistent with statistics.
Gun owners add that an LGR will cause hardship and problems for otherwise law-abiding owners, seriously reduce the value of their property (guns), and do nothing to stop crime
Now the Inuit of the province, say they should be exempt from any such registry.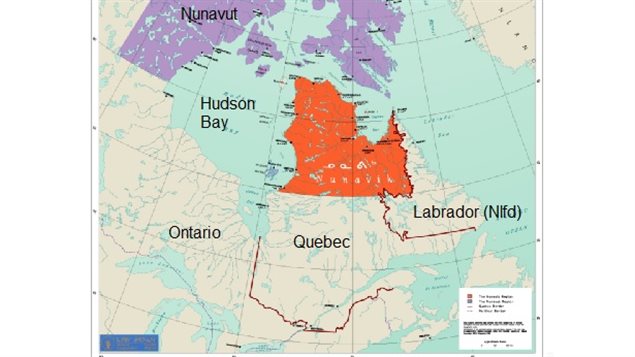 At a provincial hearing into the proposed law, representatives said they are as concerned as the Quebec government over safety and security but noted, "Inuit hunters cannot be over burdened by bureaucratic measures that may penalize the exercise of their right to harvest under the James Bay and Northern Québec Agreement."
They point out that Inuit have a culture of sharing, including hunting equipment, such as long guns. They also say that under the land claims agreement, the Inuit have a right to harvest wildlife using all equipment reasonable to exercise the right, which includes firearms.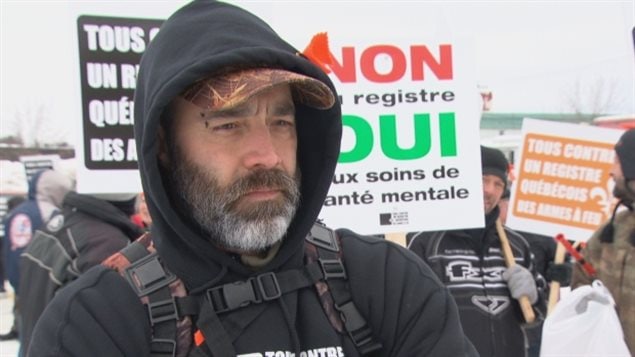 Representatives from the Makivik Corporation which is the legal representative for the region's Inuit also noted the forms for registration would not be in Inuktitut, the language spoken by the almost the totality of residents.
The Quebec Inuit are not alone in their opposition. The Quebec Cree and Assembly of First Nations also say the proposed law would infringe on their rights for many of the same arguments.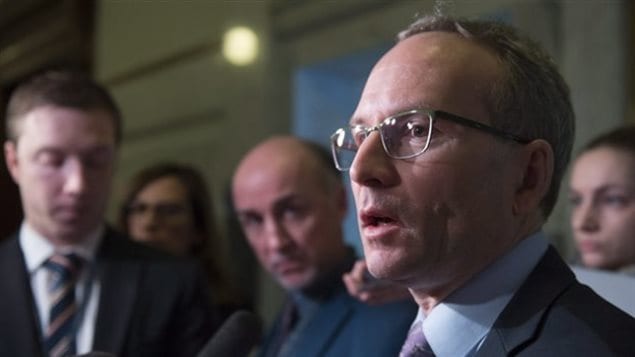 They say they should be allowed to set up their own registry, or registries.
There are about 1.6 million legally owned firearms in the province, most of them long guns.  The majority Liberal government says it will whip the vote, i.e., oblige all its members to vote for the bill. If passed owners would have 12 months to register their firearms, and get a permanent ID number affixed.  Failure to do so could lead to fines up to $5,000.
Additional information-sources