Terror group releases 'barbaric' video of beheading
The Philippine militant group that beheaded Canadian hostage John Ridsdel, has released a new video apparently showing the second Canadian hostage Robert Hall pleading with Ottawa to "meet the demand" of his captors, the National Post newspaper reported on Tuesday.
A transcript of the video, allegedly uploaded by Abu Sayyaf, a jihadist group fighting the Philippine authorities, has been released by SITE Intelligence group, a non-governmental counterterrorism organization, says the report.
The two-minute video shows three hostages – Canadian Robert Hall, Filipino Marites Flor and Norwegian Kjartan Sekkingstad – each being forced to addresses the camera, according to the National Post.
"To the Canadian government, I'm told to tell you to meet the demand," says Hall, according to the transcript of the video obtained by the newspaper. "I don't know what you're doing, but you're not doing anything for us. John has been sacrificed, his family has been decimated, and I'm not sure why or what you're waiting for."
'B
rutal, barbaric, extremely graphic, and most disturbing'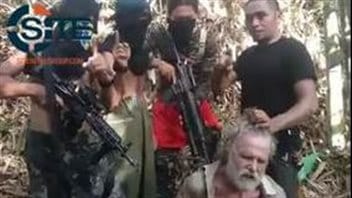 An earlier video, also reportedly released by Abu Sayyaf, showed Ridsdel's beheading, the Post reports, citing tweets from SITE's director, Rita Katz.
The video of Ridsdel's death, which bears the title "Abu Sayyaf Hostage BEHEADED Pt.1" is "brutal, barbaric, extremely graphic, and most disturbing," Katz tweeted.
She said that the 51-second-long video stated "John Ridsdel was beheaded on 4/25, due to non-compliance of Canadian Gov."
2) Beheading video titled,"Abu Sayyaf Hostage BEHEADED Pt.1″ added:"John Riddle was beheaded on 4/25,due to non-compliance of #Canadian Gov"

— Rita Katz (@Rita_Katz) May 3, 2016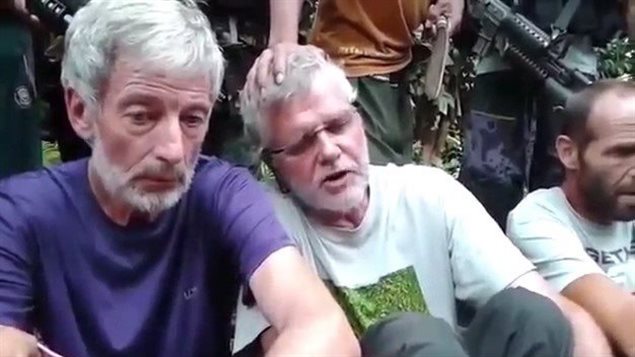 Ridsdel, a former Alberta resident, was one of four hostages, including Hall, kidnapped by the Abu Sayyaf militants from an upscale resort in southern Philippines last September.
Ridsdel, 68, was described as semi-retired and was the former chief operating officer of mining company TVI Resource Development Philippines Inc., a subsidiary of Canada's TVI Pacific, where he was a consultant.
The kidnappers executed Ridsdel on April 25 after a ransom deadline they issued had lapsed.
Canada's Prime Minister, who has condemned Ridsdel's beheading as "cold-blooded murder," says authorities are doing everything possible to free Hall. But Trudeau has ruled out paying the ransom and has called on other countries not to bow to terrorist pressure.
With reports from CBC News
Related stories:
Canadian hostages in Philippines: PM – Canada pays no ransom
PM Trudeau outraged by 'cold-blooded' murder of Canadian hostage