The news came Monday. A Canadian tourist among a small group taken hostage by an extremist Muslim group in the Phillipines was brutally beheaded.
After a ransom deadline passed,  John Ridsdel's head was dumped in Jolo, a town in Sulu province, and a headless body was found yesterday in a mountain clearing near Talipao.
Under international pressure, about 2,000 troops backed by helicopters are now looking for the Abu Sayyaf group, described as a terrorist group by the Phillipines and the United States. However they are faced with trying not to endager the 22 captives the group now is holding for ransom
In describing the act as brutal, Canada's Prime Minister also said they are doing everything possible to free the other Canadian hostage, Robert Hall, but declared Canada won't give in to terrorists demanding ransoms.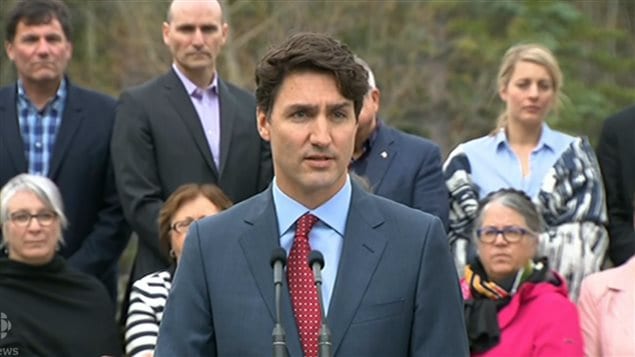 On Tuesday, Justin Trudeau  told reporters following a Liberal government cabinet meeting,  "I do … want to make one thing perfectly crystal clear: Canada does not and will not pay ransom to terrorists, directly or indirectly".  Speaking in Calgary, Alberta he said ransoms only serve to continue funding terrorists and  added that in paying ransoms, it would endanger the millions of Canadians who live, work, or travel abroad.
He added he had spoken with British PM David Cameron who said the U.K also has a non-payment policy, and that they would talk to other leaders to discuss an international policy of not paying ransoms.
The Canadian Press reports that an Al Queda letter obtained by the Associated Press three years ago  suggests about $1 million was paid for the release of Canadian diplomat Robert Fowler and  Louis Guay who had been abducted in Niger in 2009 and held for several months.  It is unclear who might have paid a ransom, and the amount.
Canadian freelance reporter Amanda Lindhout, 26, was abducted in 2008 in Somalia and abused for 15 months. Also abducted was Australian photographer Nigel Brennan. They were freed after a $600,000 ransom was paid, apparently raised by the families.
According to the NY Times, over $125 million in ransoms has been paid to Al Queda and others since 2008  by European countries and companies.
Additional information-sources