A Canadian history professor who's been studying the lives of pirates of old, says they really didn't say "aahhaar", "shiver me timbers", nor probably a lot of other phrases we hear in popular culture today.
Andrew Parnaby (PhD) teaches history at Cape Breton University in Nova Scotia.
Listen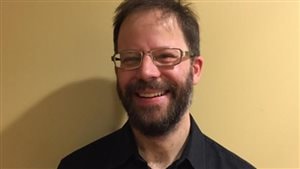 Parnaby says that although what we often think of as "pirate" linguistic mannerisms and accent comes from actor Robert Newton, there is a bit of truth to the accent at least.
He says Newton went to the west country of England where historically many pirates originated, and adopted that accent and mannerisms for his movie and TV character.
That accent from Penzance, Cornwall, and Bristol, says Parnaby, had much of that "pirate" sound to it to begin with.
Robert Newton in the film Treasure Island, and TV series "The Adventures of Long John Silver" became the iconic image of a pirate and use of "aaahaarrrgh" in pirate speech…the first few seconds of the video shows him in full (imagined) pirate mode. It is Newton who single-handedly gave us the modern image of what pirates looked and sounded like. (from YouTube)

However, Parnaby also notes that pirates came from all over with many accents and languages and so  in order to understand each other, created their own hybrid type of speech, laced with seafaring terms, such that to an outsider it would be largely incomprenhensible to hear them speaking amongst each other and to an unfamiliar ear might sound like so much gibberish…arra arrara ararrrr arrrr
He also notes that pirates had a fairly short life in piracy, perhaps only a few years before they were either killed or jailed, or simply gave up and went back to regular seafaring as it was not a particularly well-paying "profession".\
In fact only a few ever made great wealth from piracy.
As to Canadian pirates, while there was activity around the Canadian east coast, most of the action was in the Caribbean.
However, there were a few Canadian or Canadian-based pirates, Joseph Baker (Boulanger), Edward Jordan, Robert Chevalier, John Nutt, Pierre Maisonnate…a couple of whom only had one experience at piracy before being caught and hanged.
Bartholomew Roberts, aka-Black Bart was one of the successful ones, and enjoyed the "typical" flamboyant dress, but strangely tolerated no alcohol or gambling on his ships..very "atypical" pirate behaviour one might think.
Parnaby says in fact there were only a few who could afford the silk clothing and jewelry with pistols and cutlasses stuck in their belts.  He says we know this from court records which sometimes described the dress of the pirates  although again most pirates did not achieve wealth and dressed rather poorly.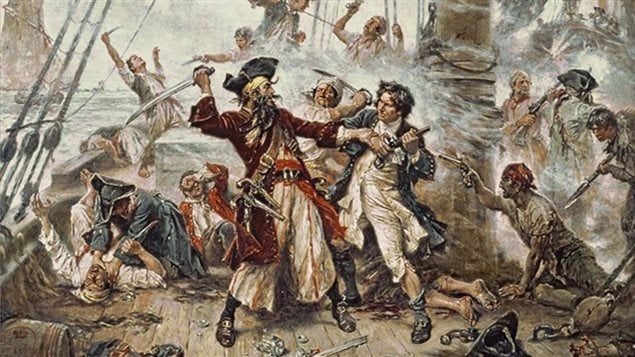 One of the most successful of all pirates was Peter Easton. Originally from England, he had a base in Newfoundland.
As for things like the parrot on the shoulder, Parnaby notes that parrots were kept as pets, sometimes speaking a couple of languages, but more common pets were rats, mice, cats, and maybe a dog, and sometimes if sailing the tropics, a monkey might be acquired.
As for buried treasure, not really he says
What about the enduring elaborate mystery of an apparent treasure buried in a complex system of booby traps on Oak Island  Nova Scotia (north of Lunenburg),
As for our fascination with pirates he says we have to remember they were the terrorists of their day, much like the Somali pirates today. He says it's only because those pirates of the past were basically wiped out and the passage of time that we
additional information