The World Health Organization (WHO) is warning people going to the Olympics in Brazil to protect themselves against the mosquito that carries the Zika virus. It also is warning pregnant women to not travel to areas with Zika infections. And it urges everyone who travels to Rio de Janiero to practice safer sex while they are there and for four weeks after returning.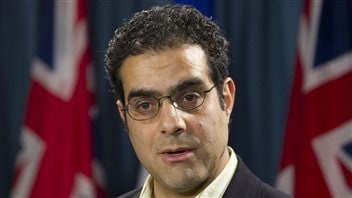 Canadian wants games postponed
Canadian public health specialist Amir Attaran expressed disappointment saying the WHO has a moral and scientific duty to prevent the games from going ahead as scheduled. He has suggested postponing the games or changing venues, but the International Olympic Committee has dismissed such notions.
Zika has already caused head and brain deformities in babies born of women who were infected while pregnant. In some adults, it has also caused Guillain-Barre syndrome, a rare but serious neurological disorder that can lead to paralysis and death.
Avoid poor areas, says WHO
WHO also warned visitors and athletes going to the Rio Olympics to avoid visiting impoverished and over-crowded areas with no piped water and poor sanitation as they are ideal breeding grounds for mosquitoes and the risk of being bitten is higher there.
(with files from Canadian Press)