It's been a long, tough slog for animal lovers.
But it's becoming increasingly clear that a movement–at least in the Western World–that holds that the shabby treatment of animals must end is gaining ground.
Probably not as fast was many would wish, but growing it is.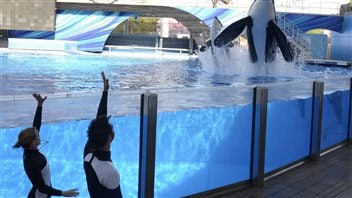 Two examples: Ringling Brothers this month announced it was retiring its circus elephants and SeaWorld said this spring that it will be investing millions of dollars to rescue and rehabilitate marine animals and will no longer breed orcas.
The New York Times columnist Nicholas Kristof noted on the weekend that humans have come a long way from the day in 1903 that people tortured an elephant to death at Coney Island–in the name of fun.
In an editorial on Saturday, Canada's foremost newspaper, The Globe and Mail, wondered if we are "now inhabiting a post-Darwinian moment" as we recognize "the familiar, human-like traits of creatures who could formerly have been dismissed and mistreated as alien beings."
For some perspective and some thoughts on how Canada is doing, RCI spoke Monday with a man long involved in the fight for animal rights.
Rob Laidlaw is the founder of Zoocheck, which he created in 1984 to promote and protect the interests and well-being of wild animals.
He spoke with RCI by phone from his office in Toronto.
Listen