The Transportation Safety Board is concerned the government has not done enough to curtail a sharp increase in runaway trains, reports the Globe and Mail newspaper. In July 2013, a train's brakes failed and it rolled into the town of Lac-Mégantic in Quebec province, derailed and exploded killing 47 and leveling the town centre.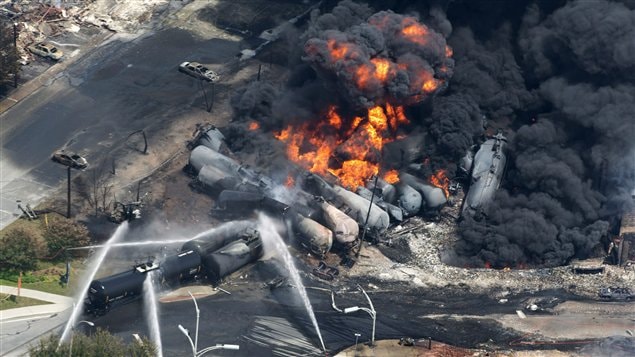 Sharp increase in runaways
The Globe reports there were 42 incidents of runaway trains or equipment in 2015 compared to 30 cases the year before and a five year average of 36 annually. The Lac-Mégantic inferno was Canada's worst rail accident and after investigating it, the Transportation Safety Board made five recommendations. Only one has been fully carried out, said the board's chair, Kathy Fox to the newspaper.
The board is an independent agency set up by Parliament in 1990 to investigate transportation incidents. According to the Globe, it says the government department Transport Canada has made some progress but has "not gone far enough in responding to its report into the tragedy."