He was the most decorated aboriginal soldier of the Canadian military in the First World War.
Now  on this 20th anniversary of National Aboriginal Day in Canada, a new, larger-than-life statue has been erected in his honour near his home.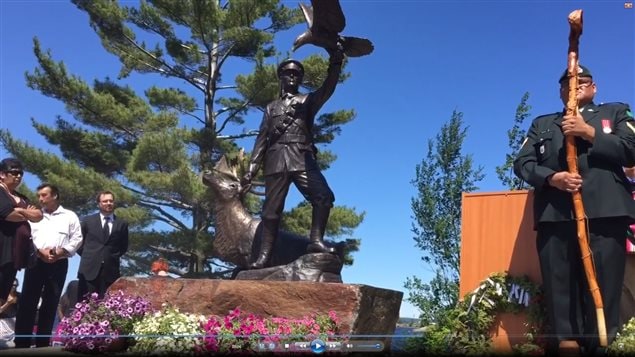 Francis Pegahmagabow grew up near Parry Sound, Ontario, as a member of the  Wasauksing First Nation. The impressive bronze sculpture has been placed at the Charles W. Stockey Centre for the Performing Arts in Parry Sound, in view of Parry Island, Pegahmagabow's home.
Schooled in the traditional ways of hunting and fishing he held various jobs until the First World War broke out, signing up soon after war was declared.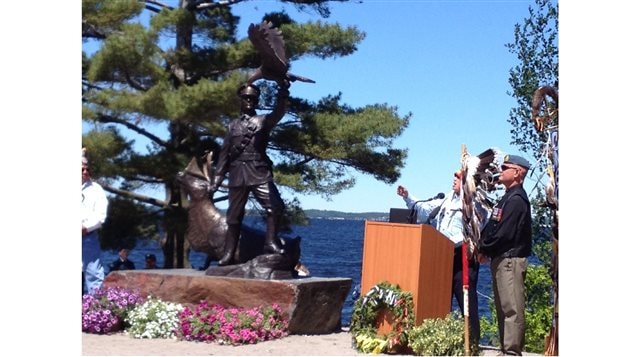 His bravery quickly became evident, as a scout and then sniper with the rank of Corporal.
In fact he was among the first to be awarded the Military Medal for his bravery for delivering vital messages under fire during battles at Ypres, Festubert and Givenchy.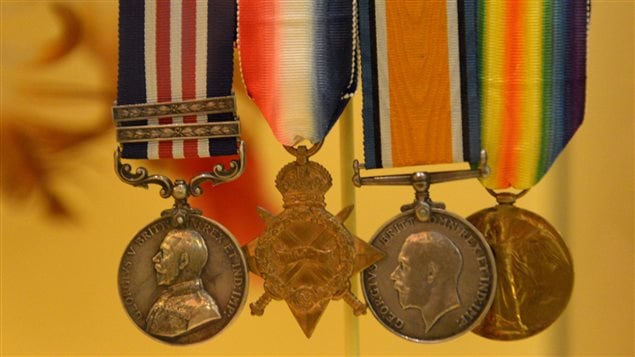 Each additional time a soldier was awarded the Military Medal, he was given a silver bar to add to the ribbon of the existing medal. Pegahmagabow is among only 38 Canadians to have two bars added to his MM.
His additional citations read: "At Passchendaele Nov. 6th/7th, 1917, this NCO [non-commissioned officer] did excellent work. Before and after the attack he kept in touch with the flanks, advising the units he had seen, this information proving the success of the attack and saving valuable time in consolidating. He also guided the relief to its proper place after it had become mixed up."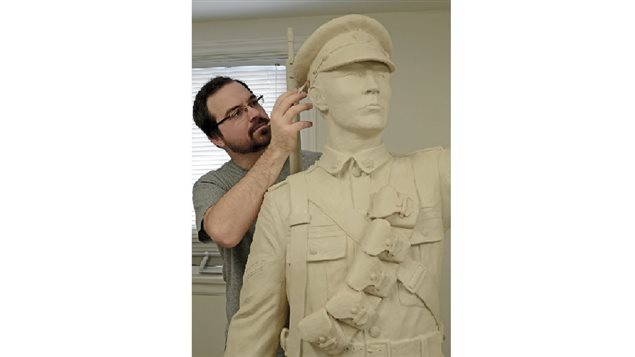 The second came after the Battle of Scarpe: "During the operations of August 30, 1918, at Orix Trench, near Upton Wood, when his company were almost out of ammunition and in danger of being surrounded, this NCO went over the top under heavy MG [machine gun] and rifle fire and brought back sufficient ammunition to enable the post to carry on and assist in repulsing heavy enemy counter-attacks."
Post-war he became active in his community, twice becoming band chief and an advocate for aboriginal rights. In the 1920's he re-enlisted as a member of the militia with the rank of Company Sergeant-Major. Sgt Pegahmagabow died in 1952.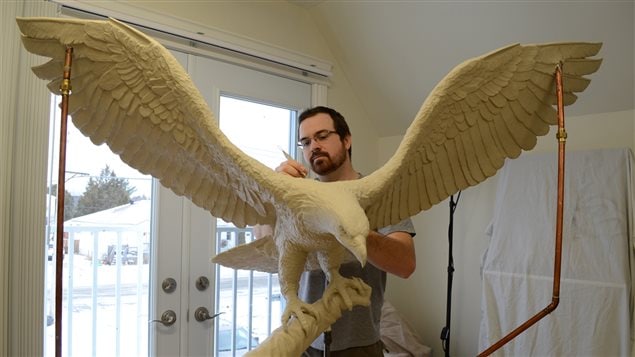 Sudbury Ontario artist Tyler Fauvelle heard of the story of this remarkable man, and was inspired to create a bronze statue in his honour, which was unveiled today, appropriately on Canada's National Aboriginal Day.
additional information- sources