As South Sudan prepares to mark its fifth Independence Day on July 9, the world's youngest country is on the verge of a major humanitarian disaster triggered by economic collapse, ongoing political instability and climate change, humanitarian groups warn.
Jacquelyn Wright, vice president of international programs at Care Canada who recently returned from South Sudan, said 4.8 million people are suffering from extreme hunger with parts of the oil-rich Unity State at risk of famine.
"With a country that five years ago was looking with such hope to the future, it's quite tragic now to go there and see what the impacts of continued violence, climate change, and unstable and spiralling downward economy is doing to the situation there," said Wright who visited South Sudan in June.
(click to listen the full interview with Jacquelyn Wright)
Listen
The increased food crisis is due in large part to the crumbling economy causing food production to decrease and prices to increase dramatically, according to CARE.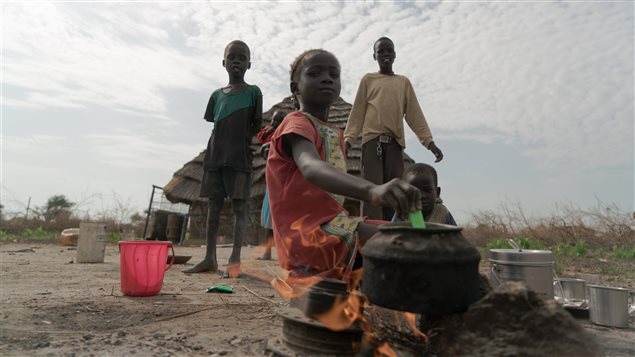 A civil war erupted in South Sudan in 2013 when President Salva Kiir sacked his deputy Riek Machar barely two years after it seceded from Sudan. Machar has since been reappointed and has returned to capital Juba as part of a peace deal.
But many of his troops remained in the bush and clashes with government forces have now spread to parts of the country that had previously been peaceful.
Renewed fighting in one of South Sudan's largest cities, Wau, has forced tens of thousands of people to flee.
The influx of violence is causing more people to be displaced from their homes and further loss of livelihoods, says CARE.
World Food Programme country director in South Sudan Joyce Luma said aid groups are now seeing sharp spikes of need in new areas, such as Eastern Equatoria or Western Bahr El Ghazal where malnutrition rates in some places are reaching dangerous levels.
"We have started ramping up food and nutrition support, but much more is needed to keep things from deteriorating even further during the lean season," Luma said.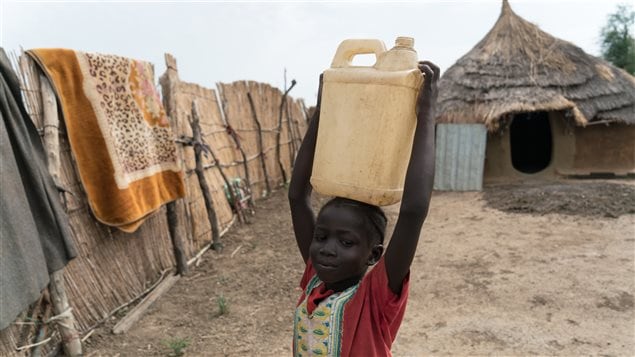 This increased insecurity comes at a time when climate change has seriously affected food production in the region, Wright said.
"Like in Southern Africa, in Eastern Africa, like in Ethiopia the rains have not come as they would normally come," Wright said. "So people who are able to grow food like in Eastern Equatoria, where our project is, when they are planting the seeds and the rains don't come, then a crop fails."
Wright said aid groups are worried that with world attention focused on the crisis in Syria and other parts of the Middle East, South Sudan's problems will simply go unnoticed by the international community that is already struggling to cope with so many crises.
The Norwegian Refugee Council says only 39 per cent of South Sudan's aid appeal has been funded.
"Basically, we really want to bring to people's attention just the rising food insecurity, the critical malnutrition, and bring some attention back to South Sudan," Wright said. "It hasn't been in the news, but it's in a very-very dire situation and we need Canada, we need other actors to pay attention to this and continue to support South Sudan."