The fourth and final Grand Slam of the international men and women's professional tennis circuits, the U.S. Open, is underway in New York.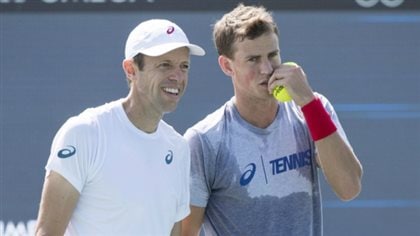 Canada's great hope for a first-ever singles Grand Slam title, Milos Raonic, enters the tournament as the fifth seed behind (all but one) of the usual suspects: Novak Djokovic, Andy Murray, Stan Wawrinka and Rafael Nadal.
Missing due to injury is Roger Federer, the man Raonic defeated in the Wimbledon semi-finals in July before losing the final in straight sets to Murray.
Also missing in New York–at least by Raonic's side–is John McEnroe, who announced Sunday he was ending his coaching partnership with Raonic because of television commitments.
That means coaching duties revert to Raonic's full-time coaches, Carlos Moya and Riccardo Piatti.
At this point, it appears that Raonic is the only Canadian singles player capable of big run into the tournament's second week.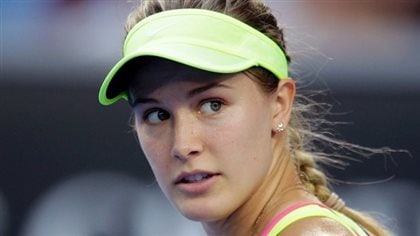 Eugenie Bouchard's ranking has fallen into the 40s while Vasek Pospisil has fallen out of the top 100.
Neither is playing especially well right now.
Still, each is capable of getting on a roll and putting a winning streak together.
Want to make a bet? Try men's doubles, where Pospisil will team with Daniel Nestor, who turns 44 this Sunday.
Nestor holds 12 Grand Slam men's and mixed doubles titles and an Olympic Gold Medal (2000 in Sydney) and is playing extremely well right now, something that appears to inspire Pospisil's better side.
They have always played well as a team and many believe a title could well be within reach.
For a look ahead at how Canadians might fare in New York, RCI spoke with journalist and blogger Stephanie Myles on Monday.
Listen