Faced with noisy protesters in Montreal, Canada's National Energy Board cancelled the first day of a hearing into the building of a controversial pipeline.
The Energy East project includes a plan to build a 4,500-kilometre pipeline to ship crude oil from the western province of Alberta to Eastern Canada. The mayor of Montreal was schedule to speak first but left after a screaming protester rushed the commissioners.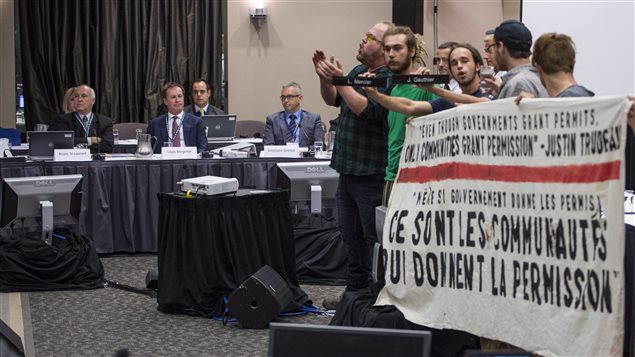 The man was grabbed by police but other chanting protesters joined hands and prevented the hearings from going ahead. About 150 people protested outside.
The board will try to resume hearings tomorrow. They are scheduled to go on for a week in Montreal and then move to Quebec City on October 3.