Last week, top government officials announced that Canada was increasing its commitment to UN peacekeeping missions.
But with Canada's Forces often cited as being overstretched and under-equipped, can Canada live up adequately to that promise?
Walter Dorn is a professor at the Canadian Forces College in Toronto and the Royal Military College of Canada (RMC) in Kingston, Ontario. He is President of the World Federalist Movement – Canada. He served as faculty at the Pearson Peacekeeping Centre (which closed in 2013) and several times as a UN peacekeeping consultant.
Listen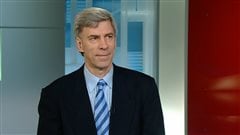 Professor Dorn co-authored a report in February called 'Unprepared for Peace? The Decline of Canadian Peacekeeping Training  (and What to Do About It)'.
In that report, the authors pointed out that peacekeeping missions now are far from what they had been traditionally  in the twentieth century. In the past, opposing groups were often state organized national armies which had a high degree of order and control over their actions.
That is now seldom the case.
Dorn and others point out that now peacekeeping missions now are often dealing with internal conflicts within a country and one or more semi-cohesive rebel groups.
The report points out that Canada now has to move away from the traditional peacekeeping of past years, a movement it actually helped to create.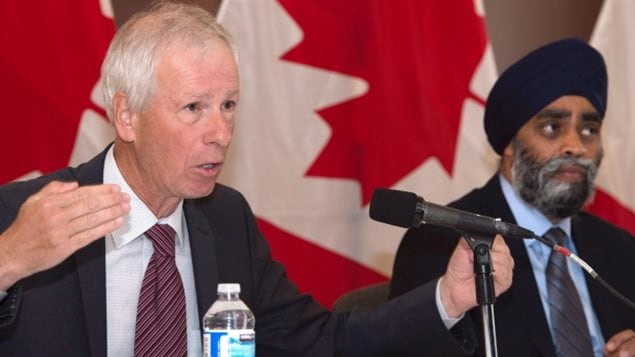 The report notes that while Canada learned a lot in the combat mission in Afghanistan, war and counter-insurgency involve primarily offensive tactics, whereas "peacekeeping is based on a trinity of alternative principles: consent of main conflicting parties, impartiality and the defensive use of force. A major change in mentality and approach, as well as knowledge, would be needed to properly prepare Canadian Forces for future peace operations.
Special skills, separate from those learned in Afghanistan and warfare training, would need to be (re) learned, including skills in negotiation, conflict management and resolution, as well as an understanding of UN procedures and past peacekeeping missions. Particularly important is learning effective cooperation with the non-military components of modern peacekeeping operations, including police, civil affairs personnel and humanitarians, as well as UN agencies, non-governmental organizations (NGOs) and the local actors engaged in building a viable peace."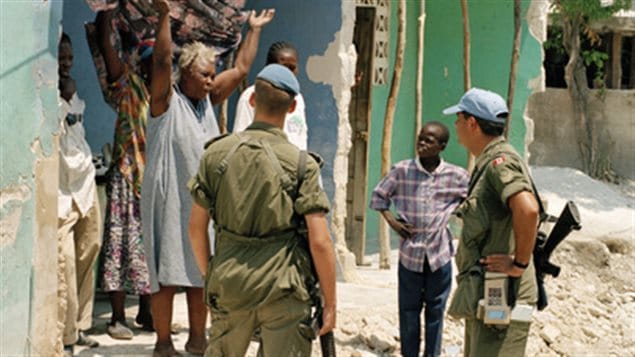 Canada is contributing soldiers to help train Kurds in Iraq in the effort against ISIS (Daesh) and another 450 are dedicated to a NATO force in Latvia as a deterrent to Russian actions.
Dorn says that right now, he would tend to agree with Defence Minister Harjit Sajjan that Canada could take on a UN mission somewhere such as Mali in terms of manpower and equipment. However he says Canada is basically not so prepared in terms of skills to cope with the government's announced commitment of sending more Canadian military and police forces abroad to serve in UN peace missions. He says the government should ramp up training institutions, such as a new Peace Operations Centre, and programmes which have either been severely reduced or ended altogether.
Critics point out that in many of today's UN peacekeeping missions there is little or no peace to keep, and these are instead often peace-making missions. In Mali where rebels and Al Qaeda groups are fighting and which is one of the areas being considered for Canadian participation, over 60 UN peacekeepers have been killed by malicious acts as of June this year since the mission began in 2013.
Additional information-