It was the middle of summer 1917 and for the first time a Canadian was entirely in charge of Canadian troops in the First World War.
A few months earlier, Canadian Gen. Arthur Currie, had been the successful planner of the joint Canadian-British effort to take Vimy Ridge.
The victory at Vimy Ridge was a huge credit to Canada and an equally huge morale booster to the Allies as it signalled the first major Allied victory of the otherwise stagnant and brutally bloody war. Indeed, up to that point in early 1917, it seemed the Allies might lose this horrific war of attrition.
But though Currie was the senior division commander and planner of the battle, the overall leader was British Gen. Sir Julian Byng. Following that victory, Byng was promoted, and Currie was promoted in his place thereby resulting in a Canadian taking overall command of the entire Canadian Corps.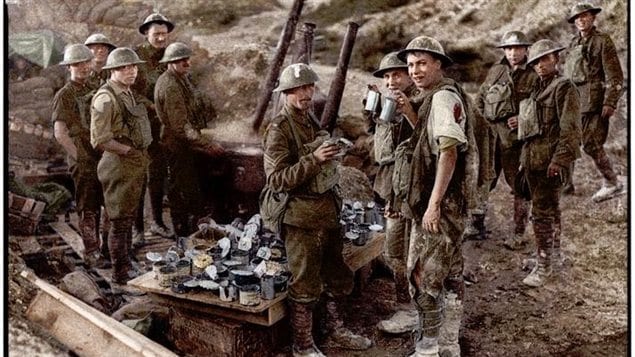 Currie was then told to take the city of Lens, but did not blindly obey as was custom. Instead he suggested to the high command that it would be better to take the heights overlooking the city in order to prevent massive losses in a direct city attack. Hill 70 however, was no easy task either. As was the case with Vimy, strongly fortified German positions had turned back previous French and British attacks with massive loss of Allied lives.
With astute planning, and more innovative tactics, the Canadians succeeded in taking the hill in what became another major and significant victory. But the battle and victory quickly faded from the news, and was all but forgotten even by historians, having been overshadowed by the magnificent victory at Vimy which preceded it, and the bloodbath of Passchendaele which followed.
A Canadian group has decided to rectify this oversight. Mark Hutchings in Kingston, Ontario, is a former Colonel in the Canadian Forces, and one of the founders and current Chairman of the Hill 70 Memorial project  (SEE VIDEO AT BOTTOM)
Listen
The memorial obelisk and park grounds are scheduled to be opened in an official ceremony near Loos-en-Gohelle in early 1917, and another ceremony to be held on the centennial date of the battle in August.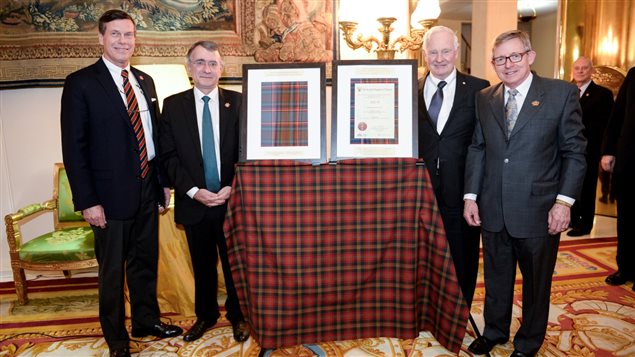 As part of the memorial project, a school education programme has been created involving teaching plans to be distributed free to 3,500 high schools across Canada this fall. Students will also receive resources packages containing reproductions of artefacts such as letters, cards, photos to be used in individual and class projects.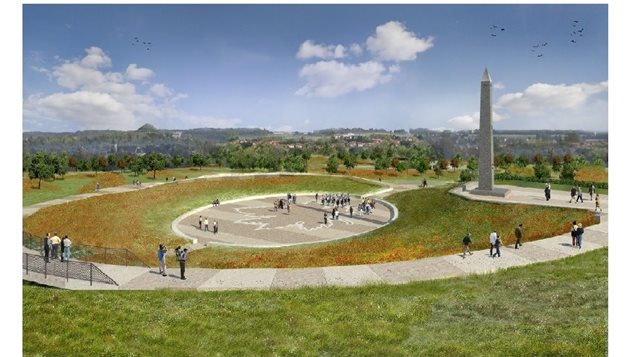 The idea is that even without the memorial, the education aspect will increase knowledge of an extremely significant point in Canada's history.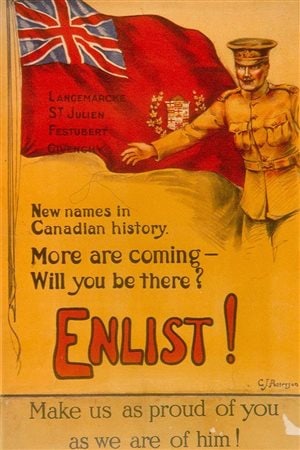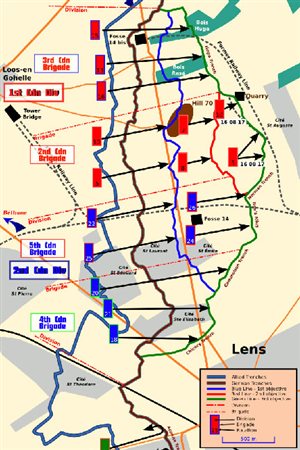 .
.
.
.
.
.
.
.
.
.
.
.
.
.
In addition, five historical books have been commissioned from several of Canada's best known historians and historical writers, at least one of which will be ready for Christmas sales. The book below will be available at launch events in Canada on 13 Oct, at the Canadian War Museum, Ottawa; Oct. 27 Royal Canadian Military Institute, Toronto; and Nov. 2, Royal Military College, Kingston, and by ordering from the Hill 70 site linked below. One of the books to come will be bilingual, "Victory Forgotten – Victoire Oubliée"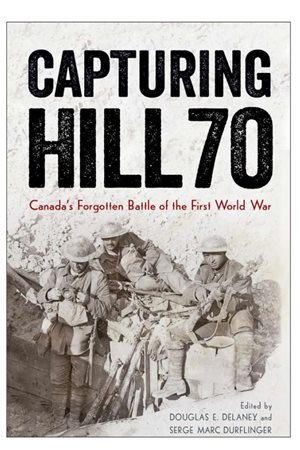 To date, all funding for this major effort came from private donors who indicated their belief in the reasons and need for this project.
Additional information – sources
YOUTUBE -HILL 70 Memorial