Technology in sport changes everything, and that seems to the case for the international sport of curling.
On Saturday (Sept.10)  the 54 member World Curling Federation, the ruling international body for competitions, agreed on new rules to deal with new technology.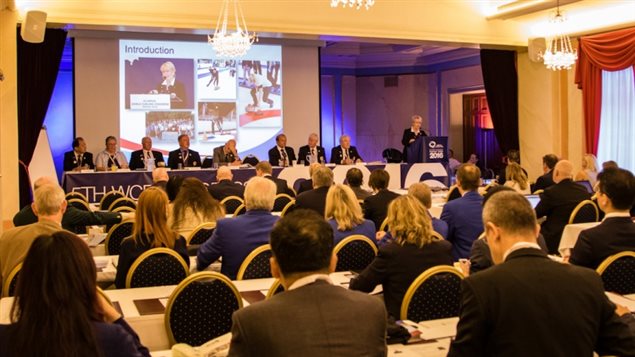 Because it's so basic in terms of equipment, practically the only thing that could change in curling were the brooms used to sweep ahead of the rock.
And change they did.   Curlers were seeing things happening on the ice that simply never happened before.  New fabrics in the brooms meant that sweepers could radically alter the trajectory and speed of the rock. In effect they could turn a bad shot into a winning shot.
This meant that teams with certain broom technologies had a huge advantage over teams which didn't.
Canada's National Research Council was asked to perform precision analysis of broom materials and techniques, and they confirmed what curlers had been saying. Certain new materials and techniques in sweeping could dramatically alter the game to the point of changing the rock's direction completely, and slowing it down, even stopping it.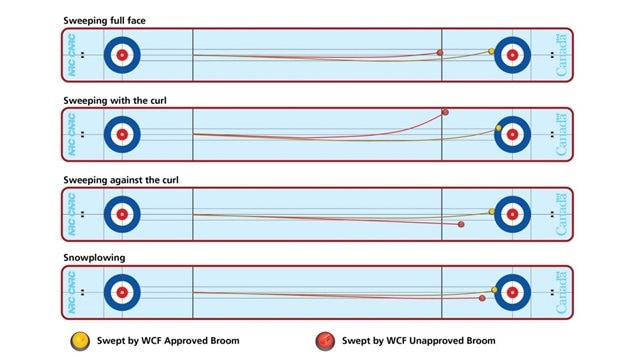 This meant the skill of the curler was becoming secondary to the action of sweeping, and the WCF said that's not what the sport is about.
The WCF now says,  it will allow broom heads from a single source – these will have one standard composition, weave, coating and colour; the approved brushes must be made widely available for purchase and the new standardised brushes will first be used at World Mixed Curling Championship 2016 in Kazan, Russia next month (14-22 October).
Other rules say a brush head may not be changed during a game without special approval from the Chief Umpire.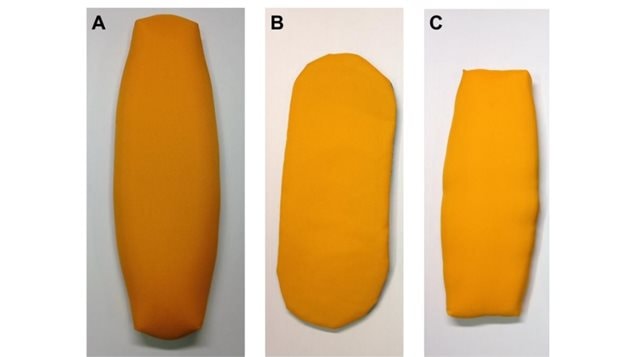 While the WCF rules on equipment affect only major sanctioned competitions, they suggest that recreational curling clubs and organizations may want to look at the test results and formulate their own rules, based on the WCF position.
The WCF also feels that as the rules come into effect, manufacturers of the "non-conforming" technologies will eventually phase out those products, which will even out the playing field for all curlers.
additional information-sources