For the fifth year in a row, a national charity is urging Canadians to report the online sexual exploitation of children or any behaviour they find to be suspicious. Cybertip.ca gets an average of 3,300 reports each month. Since its inception in 2002 the tipline has resulted in the arrest of at least 514 individuals and the removal of almost as many children from abusive environments.
The tip line is operated by the Canadian Centre for Child Protection, a charity which seeks to reduce the sexual abuse and exploitation of children. It passes on information it receives to specialized police units, national police and children's welfare agencies. It also uses the information to devise educational materials to raise awareness and help prevent abuse.
'Canada is not immune'
"I think we inherently like to place this issue over there like it's not our problem. It's happening somewhere else," says Signy Arnason, director of Cybertip.ca.
"We know that Canada is not immune to this issue and it's a very significant problem. This isn't someone lurking in the shadows. We need to put the spotlight on this issue, that it's going on in homes and communities right across this country."
Listen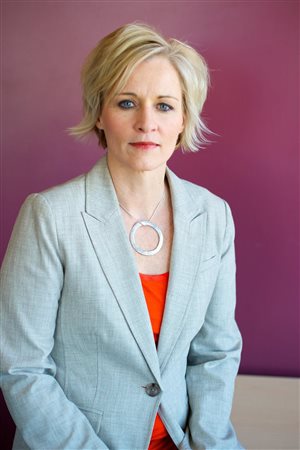 Most abuse taped in home settings
Arnason says online images show abuse occurring in homes and suggest the perpetrators are relatives or close friends of families. She urges people who see any suspicious behaviour around them to use the tipline to report it.
"If we're treating this issue always from the online side we're much too late to the game. We need to get ahead of this. We need to interrupt, disrupt child sexual abuse and hopefully prevent these images from even getting on the internet to begin with."