It may seem a long way off, but in the publishing industry it is very big news.
Canada has been invited to be the Guest of Honour at the Frankfurt Book Fair in 2020 (Frankfurt Buchmesse-FBM).
"The Frankfurt Book Fair is the international hub of the publishing world and being its Guest of Honour will provide extraordinary opportunities to showcase our world-class literature, books, and Canadian culture," said Caroline Fortin, President of the CanadaFBM2020 Committee.
The Frankfurt book fair is the biggest event of its kind in the world. It attracts some 275,000 visitors and 10,000 media representatives.
Being named the Guest of Honour means many small and medium sized Canadian publishers, authors and media creators will have the benefit of being part of a large delegation and get unparalleled exposure to world markets and opportunities.  This includes Canadian books, digital content, film and academic work, as well as for arts, culture, and also promotes tourism.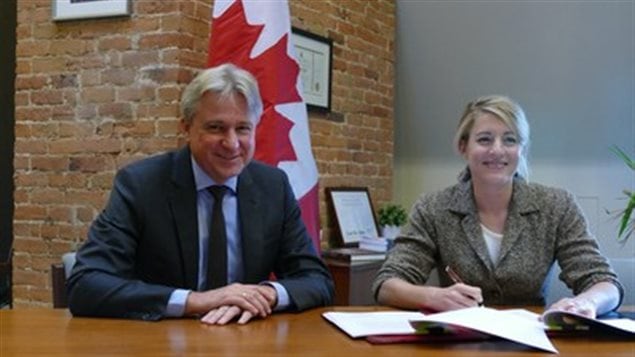 "Given the high levels of cultural exchange between Canada and Europe, we believe there is strong international interest in learning more about Canadian publishers, authors, culture and media. Canada brings to the world stage a strong commitment to its bilingual tradition and embraces the diverse immigrant cultures that contribute to its society. We are pleased that Canada accepts this invitation to showcase its rich literary, cultural and linguistic heritage to global industry representatives." — Juergen Boos, CEO and President of the Frankfurt Book Fair