The Liberal government of Prime Minister Justin Trudeau government has been applying a controversial citizenship law passed by the previous Conservative government much more aggressively than the Tories who introduced it in the first place, a CBC analysis of government statistics shows.
The law introduced by the Harper government in 2015 allows the government to revoke Canadian citizenship from dual citizens who are convicted of terrorism, high treason and several other serious offences without legal hearings by a Federal Court judge.
The Trudeau government has made 184 revocation decisions without legal hearings between coming to power in November 2015 and the end of August, according to a report by CBC's Evan Dyer. About 90 per cent of the decisions resulted in a negative finding and the loss of a person's citizenship.
"The Liberals criticized these provisions when they were in opposition," Laura Track of the B.C. Civil Liberties Association told CBC News. "They said they were going to fix it. And yet they have been using it even more than the Conservatives did."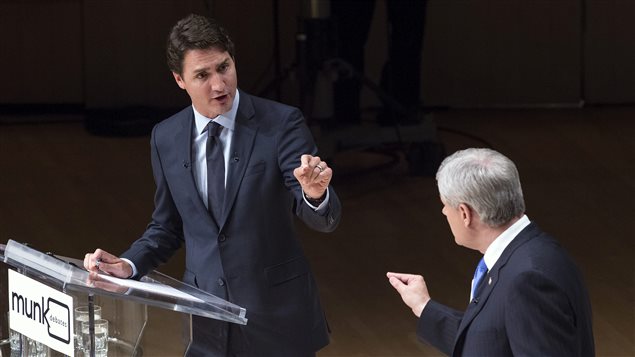 The use of powers granted under Bill C-24 came despite Liberal attacks on the Conservatives during last year's federal election.
The Liberals hammered the Tories  for introducing a law that effectively creates two classes of Canadian citizens: those who were born in Canada and whose citizenship is secure, and dual citizens who can have their citizenship revoked if they were convicted of crimes of terrorism, treason or espionage against Canada, or took up arms against Canada.
"A Canadian is a Canadian is a Canadian," Trudeau told then Conservative leader Stephen Harper in a leaders' debate three weeks before storming to victory in October 2015.
Once elected, the Trudeau government repealed the parts of C-24 that applied to those convicted of terrorism-related crimes, ensuring that they can keep their Canadian passports.
But the Liberals left intact other parts of the law that allow the government to strip citizenship from other holders of Canadian passports for misrepresentation.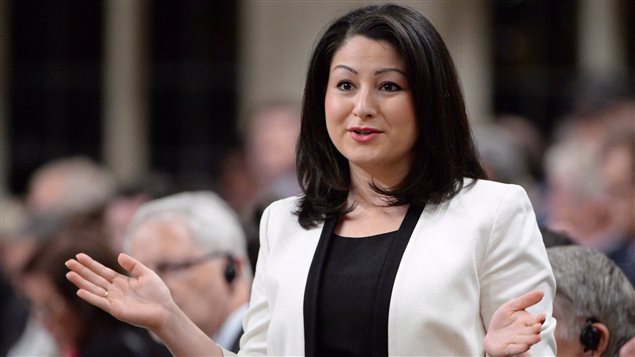 Critics have accused the Liberals of hypocrisy, especially, after it emerged that Liberal minister Maryam Monsef had inadvertently misrepresented her birthplace. Monsef, who fled to Canada from Afghanistan as a little girl, was in fact born in Iran to Afghan parents, not in Afghanistan as her papers claimed. Monsef said she discovered the truth of her birthplace only recently and had no idea she was not born in Afghanistan.
But critics of Bill C-24 say Monsef's case demonstrates everything that is wrong with the current system.
With files from CBC News