A century ago, tens of thousands of young Canadians and other Commonwealth soldiers were living in tunnels under the WW-I battlefields around Vimy Ridge, and also Arras, France
They might spend, hours, days, or even weeks underground and to pass the time many would write or carve their names, write messages, and even carve intricate designs into the soft chalk-like walls.
Now through high-technology, exact reproductions of these carvings and messages have been created and are on display at the Canadian War Museum in Ottawa.
Stephen Quick is Director-General of the Canadian War Museum
Listen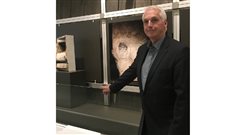 The exhibit is called, "Preserved in Stone – Underground Art of the First World War" and is presented from October 17, 2016 to January 7, 2018 in the Lobby of the Canadian War Museum. The exhibition was made possible by the generous support of the Friends of the Canadian War Museum, and Michael and Anne Gough.
Quick says that through exhibits like this the Canadian War Museum really wants to emphasize the stories of the young men and women who went far away to foreign lands, many of whom never returned.
The ancient mine-tunnels in northern France were seen as an expedient way to harbour waiting troops away from the murderous machine gun and shellfire devastation above.
The many existing mine tunnels were expanded into extensive networks, and also dug towards enemy positions so troops heading for the attack could break out close to their objectives and would not be exposed to the slaughter of no-man's land.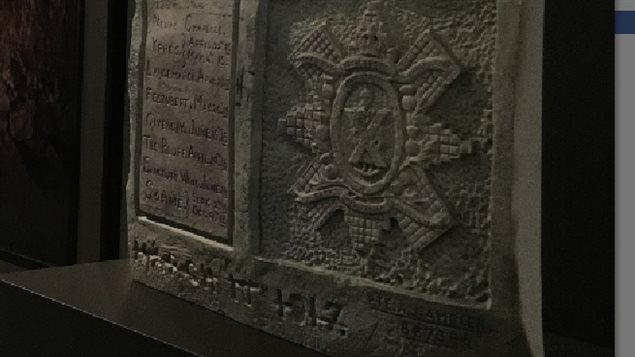 By 1917, the soldiers held no illusions about the horrors of the war, and the likelihood that they could be killed within moments or hours of leaving the tunnels for the coming attacks.
To pass the time, and to leave a lasting memory of their existence, many would leave their names, or messages or carve some final memory for someone in the future to see and perhaps remember them.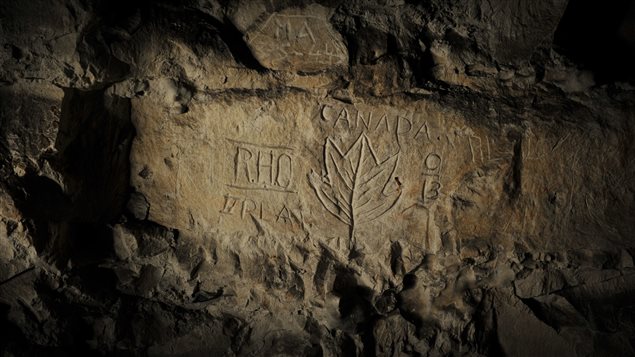 Generally forgotten in the decades after the war, interest in the tunnels and these final 'messages', began to be revived a couple of decades ago.
With the development of sophisticated 3-d laser scanning, a non-profit Ontario company, CANADIGM, has scanned the tunnel walls, and have made exactly precise 3-D printed reproductions of some of the messages and carvings.
The exhibit is one of several leading up to the 100th anniversary next year of the Vimy Ridge battle, and to help mark the coming Remembrance Day ceremonies on November 11th.
Additional information