A coalition of environmental groups is calling for a permanent voice for Arctic Indigenous communities at the world body that regulates the global maritime industry.
Six Arctic Indigenous leaders from Alaska, Canada, and Russia are expected to travel to London next week to address the International Maritime Organization (IMO) regarding the impacts of shipping on food security in the Arctic Indigenous communities, said Andrew Dumbrille, senior specialist in sustainable shipping at WWF Canada.
"This will be the first time that Arctic Indigenous communities will have the opportunity to talk directly to IMO member states," Dumbrille said. "Ultimately all us would want permanent status, particularly for Arctic Indigenous communities at the IMO, so they can be party to decisions that are affecting their livelihoods and their food security."
(click to listen to the full interview with Andrew Dumbrille)
Listen
Since the beginning of the IMO, Arctic or global Indigenous communities haven't had a seat at the table at the specialized UN agency, Dumbrille said.
"It's hard to believe that an international regulator would be putting rules in place and regulations in place without a permanent consultative seat from Indigenous representatives from the Arctic or anywhere else," Dumbrille said.
The six Indigenous leaders will have a private meeting with IMO Secretary General Kitack Lim to discuss the issue of permanent representation for the Indigenous communities at the world body, Dumbrille said.
They will also get a chance to speak at a panel called "Arctic Voices" convened by a coalition of environmental groups on October 26, he said.
'An essential service'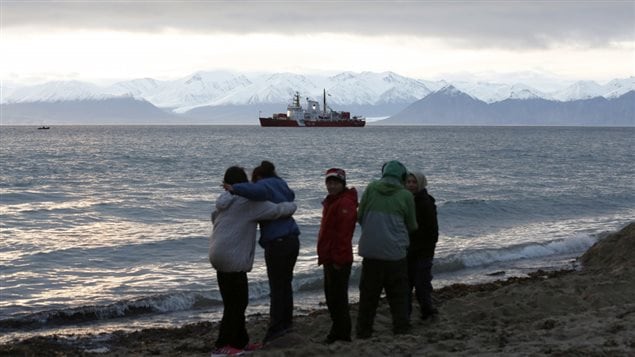 Shipping is an essential service in the Arctic, especially in remote and isolated coastline communities, where it's the main transportation mode to bring in everything from food items to machinery, construction materials, cars and spare parts, Dumbrille said.
"These communities need goods to survive and shipping allows them to have those goods," Dumbrille said.
But shipping comes with an environmental impact and a footprint.
Protecting environment and food supply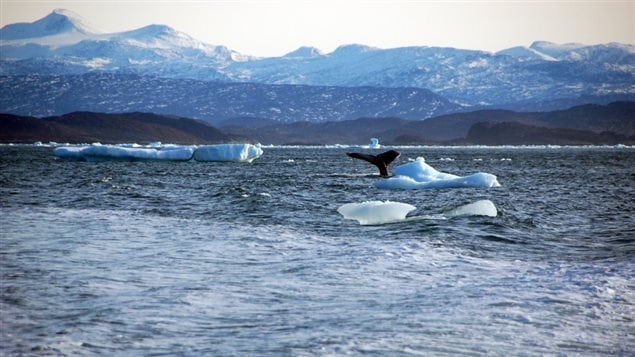 Whether it's pollution out of the smokestack, or things like sewage and grey water, or underwater noise, or disturbance, the environmental impacts of shipping affect Arctic Indigenous communities that rely on the marine environment for sustenance, Dumbrill said.
"When a ship is approaching a community, marine mammals tend to exhibit a flee response, they move away from the ship," Dumbrille said. "These marine mammals are being pushed out of productive areas or areas which the Inuit have traditionally used to hunt, and pushed into unproductive areas or further away from communities, which makes it harder for these communities to access this food supply."
It's estimated that about 50 per cent of daily diet of northerners in the Canadian Arctic comes from the sea, he said.
To mitigate the environmental impact of this essential service the marine industry has to come up with proper rules and regulations, Dumbrille said.
"We need times of the year that ships maybe won't transit in a certain region, during a certain hunting season," Dumbrille said. "We need to have a better understanding of underwater noise, what can be done about ship noise, which masks and disturbs particularly the marine mammals, and we need rules in place so ships use the least toxic fuels."