Canada's Foreign Affairs Minister Stéphane Dion is in New York today to push the United Nations to break the impasse at the Security Council and shame its permanent members into taking concrete steps to address the humanitarian situation in Syria.
"Canada is marshaling the international community at the UN to stand up for vulnerable Syrians," said a statement by Dion, who's attending a plenary meeting on Syria initiated by Canada at the UN General Assembly.
"We are deeply concerned that the UN Security Council has been unable to address the overwhelming humanitarian needs of Syrians, and to halt the attacks against civilians in Aleppo and other parts of Syria."
Canada, joined by 70 other countries, is demanding a monitored and enforceable cessation of hostilities; immediate, full and unhindered humanitarian access; and the resumption of political talks, Dion said.
'A chorus of condemnation'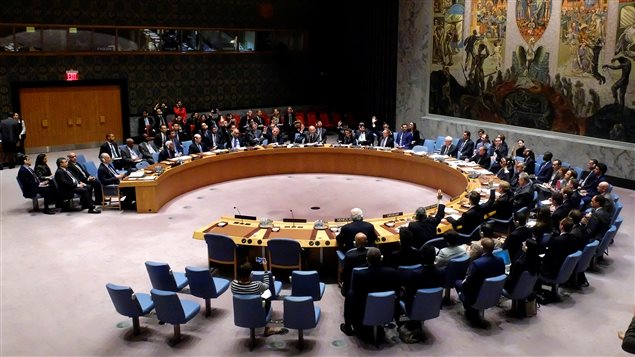 The permanent members of the Security Council – China, France, Russia, the United Kingdom, and the United States – who support opposing sides in Syria's bloody civil war, have been unable to come to a consensus on a political solution to the conflict.
Canada hopes that the plenary meeting will mobilize the international community to press for a solution to the conflict in Syria and to exert pressure on the warring parties and their international backers "to broaden the chorus of condemnation and to put an end to the tragedy afflicting Syrians," Dion said.
Dion's latest foray at the UN comes as the Syrian military announced that a unilateral ceasefire backed by Russia had come into force to allow people to leave besieged eastern Aleppo, where about 250,000 civilians are thought to be trapped in rebel-held areas.
Rebels reject Assad's unilateral ceasefire
Syrian rebels have rejected the unilateral ceasefire as a ruse designed to empty rebel-held areas of civilian population and say they are preparing a counter-offensive to break the blockade, according to Reuters.
The army blames rebels opposed to President Bashar al-Assad for preventing them leaving and says they use civilians as human shields.
Intensified Russian and Syrian bombing of besieged rebel-held parts of Aleppo in the past weeks has hit hospitals, bakeries and water pumping stations, and killed hundreds of civilians.
The United Nations has criticized unilateral ceasefires after long sieges, saying they can be helpful only if combined with humanitarian access for those who do not want to leave.
Since Russia intervened in the war a year ago, the government's side has gained the upper hand on numerous fronts, including Aleppo, where the opposition-held sector has been completely encircled for weeks.
The Syrian army has pressed ahead with a major campaign, supported by Iranian-backed militias and Russian air power, to take full control of Syria's largest city, divided between rebel and government zones since 2012.
With files from Reuters