Two scientists at Laval University in the province of Quebec say they've detected signals from deep space that are "probably from aliens"
EF Borra and E Trottier had their finding published in the journal Publications Astronomical Society of the Pacific entitled, "'Discovery of peculiar periodic spectral modulations in a small fraction of solar type stars'. 
The scientists analyzed the  the spectra of 2.5 million stars and found 234 which are in the F2 to K1 spectral range giving off regular signals.  In normal language, that means stars that have similar spectral range as our own sun, and so possibly could enable life as we know it.
In addition the paper says the signals have "exactly the shape of an ETI signal"  (extra-terrestrial intelligence) that Borra predicted in a previous study.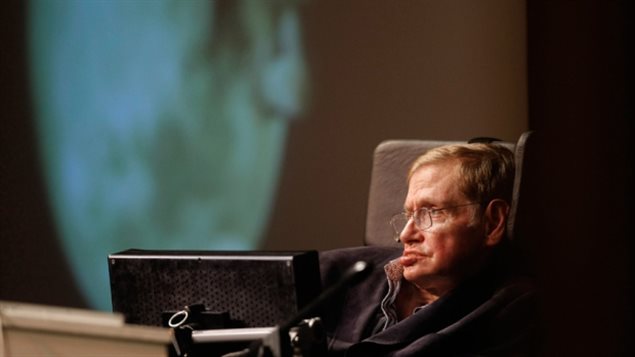 What they detected were pulses of light at regular intervals which they interpret as being signalling.
They do note there may be variables which have resulted in the finding, but discount them.
Other scientists are saying that extraordinary findings, require extraordinary proof.
The SETI (search for extra-terrestrial intelligence) Breakthrough Listen team at UC Berkeley have said in a statement that the findings are worthy of further study but for the moment have rated the discovery as insignificant and too early to claim they are from intelligent life.
For his part renowned physicist Steven Hawking, says if there is intelligent life in space, we shouldn't be in a hurry to contact them.
He notes that we only have to look at our own history for the reasons.  He points out the way we treat less intelligent animals for example. Then he says one only has to look throughout human history whenever a technologically advanced civilization met another, it almost always ends badly for the less advanced group…think of the Spanish and the Aztecs and Incas for example, or as he says when natives in American encountered Europeans, "that didn't turn out so well".
Advanced aliens he says could simply treat us like we treat ants.
Additional information – sources