Former soldiers want the Canadian government to hold an inquiry into the effects of mefloquine, a malaria-prevention drug they were obliged to take during the disastrous Somalia mission in the 1990s. Troops were sent on a peace-keeping mission to deal with an escalating civil war there driven by warlords.
In 1993, Canadian soldiers shot two civilians, killing one and injuring the other. Shortly after, 16-year-old Somalian Shidane Arone was tortured and killed. Gruesome photos were taken and made public, to the shock and horror of Canadians.
Did mefloquine play a role in the Somalia scandal?
Now, the request for an inquiry would be to find out what role mefloquine (also called Lariam) might have played in these events.
A new description by the drug maker which was accepted by Canada's health department in early August says that some patients have reported dizziness, vertigo, or loss of balance. But it also says use of the drug can lead to depression, paranoia, anxiety, hallucinations and psychotic behaviour. Some countries including the U.S. recognize that mefloquine can cause permanent brain damage, reports the Globe and Mail.
The psychological effects are the same kinds of symptoms that were reported by some of the soldiers who were sent to Somalia and took the drug as part of a poorly-run clinical trial.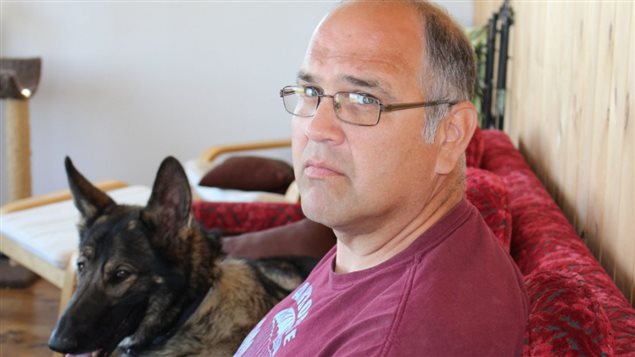 More people suffer side-effects than was thought
John Dowe, co-founder of the International Mefloquine Veterans Alliance, says this and new research about mefloquine have veterans worried.
"Canadian soldiers are in a great amount of confusion and worry today over recent developments on the international stage with mefloquine. As new science has come forward, we have discovered a great many people are more affected with this drug than previously thought," he says. "There are a lot of soldiers who had taken the drug and are seeking answers."
Listen
Veterans may be getting wrong treatment
Dowe says some of the symptoms mimic those of post-traumatic stress disorder but treatment for that would be wrong if veterans were misdiagnosed and were in fact suffering from drug toxicity.
Canadian Forces still prescribe mefloquine
Defence Minister Harjit Sajjan was asked about the matter by reporters on November 14, 2016. The Globe and Mail reports he said that troops are given the right information so they can made an informed decision about mefloquine.
The newspaper reports that the drug accounts for about five per cent of the anti-malaria drugs that are prescribed by the Canadian Forces, but that mefloquine is given out five times as often as it is to U.S. soldiers. The Globe adds that it was given to 15,677 Canadian soldiers between January, 2001 and March 2012.