A coalition of NGOs is calling on the Liberal government to create an independent ombudsman to investigate potential abuses by Canadian multinational companies abroad, particularly in the mining sector.
The recommendation is part of a report released last week by Above Ground, OECD Watch, and Mining Watch Canada.
The report called "Canada is Back, But Still Far Behind" examines the performance of Canada's National Contact Point (NCP), illustrated by its review of complaints of serious harm linked to five Canadian mining projects in Ecuador, Mongolia, Papua New Guinea, Chinese Tibet and Zambia.
Under OECD Guidelines for Multinational Enterprises all participating governments, including Canada's, are required to establish National Contact Points to protect workers' rights and the environment, curb corruption, and investigate complaints and ensure compliance.
Flawed strategy
The Canadian government relies on the NCP as a central component of its Corporate Social Responsibility (CSR) strategy, said the report.
But critics say in its current form the strategy is a fig leaf that allows the federal government to claim that they are working on advancing ethical business practices and human rights while in reality very little is being done on the practical level.
"We want the new government to comprehensively reform its CSR strategy," said Geneviève Paul, a program officer at Above Ground. "We want a legal and policy reform to make sure that Canadian companies are required to respect human rights and the environment when they operate abroad."
(click to listen to the full interview with Geneviève Paul)
Listen
(Erratum: At 2:50 in the audio interview, the statistic mentioned should read: Companies are not required to sit at the table and in over 50% of cases, the cases submitted to the NCP have not made it passed the admissibility stage")
Toothless watchdog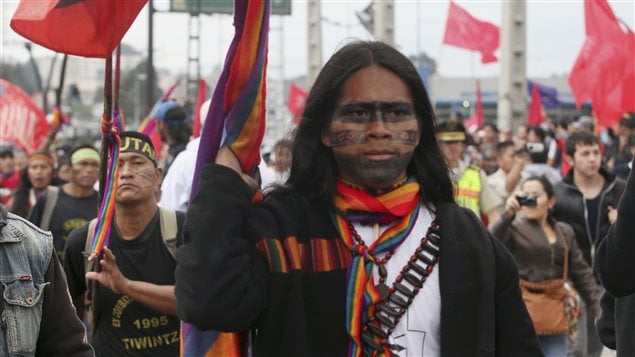 In contrast to the current NCP, which lacks the teeth to investigate and enforce the OECD guidelines, an ombudsperson office would be independent, transparent and credible, the three NGOs said.
"It would have the power to undertake investigations, to assess if harm has been caused and to apply effective sanctions in cases of non-compliance with human rights and environmental standards," the report said.
Companies that fail to abide by the norms set out by the OECD have to face appropriate sanctions and victims of the abuses carried out by these companies have to have access to justice and reparations, particularly when they have no such access in their home countries, Paul said.
The report slams the Canadian NCP for its lack of independence, its opaque procedures, unjustified delays in reviewing complaints, as well as an "unjustifiably high threshold" for accepting complaints.
The NCP does not make findings on whether companies have breached the guidelines, Paul said. And the process rarely concludes with an agreement or recommendations, and there are no effective follow-up procedures in place, she said.
"The bottom line is that this mechanism is voluntary," Paul said.
Campaign promises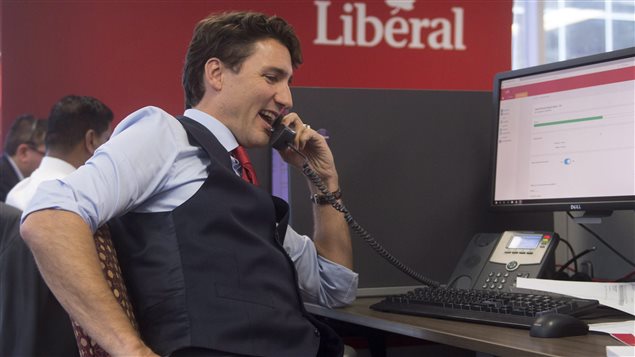 Paul said the NGOs have discussed their concerns with Global Affairs officials who are in charge of the NCP process but have yet to see concrete action to remedy some of the shortcomings.
"These are things that we have been discussing actually with the Liberals 10 years ago, there were a series of national round tables back in 2006 where there was an agreement that the situation is serious, that companies are involved in serious allegations of human rights abuses abroad," Paul said.
There was agreement that more needed to be done and that Canada needed an independent ombudsperson office that could investigate complaints, she said.
"Even the industry had accepted that recommendation but 10 years later we're still waiting to see that happen," Paul said. "The Liberals have pledged to do that in their campaign so we're really, really hoping to see some leadership in this area, starting with the creation of an ombudsperson's office."
No one from Global Affairs, the lead federal agency on NCP and corporate social responsibility, was available for an interview Monday. However, the department sent the following statement: "The Government of Canada is assessing Canada's Corporate Social Responsibility (CSR) approach and identifying ways to strengthen it, ensuring that we continue to demonstrate real leadership around the world on CSR."