A costume party by undergraduate students at Queen's University in Ontario has sparked a heated online debate on the meaning of racism, cultural appropriation and political correctness.
Photographs circulating on social media show mostly white Queen's students in Kingston, dressed as Middle Eastern sheikhs, Viet Cong guerrillas, Buddhist monks, Gypsies and Rastafarians.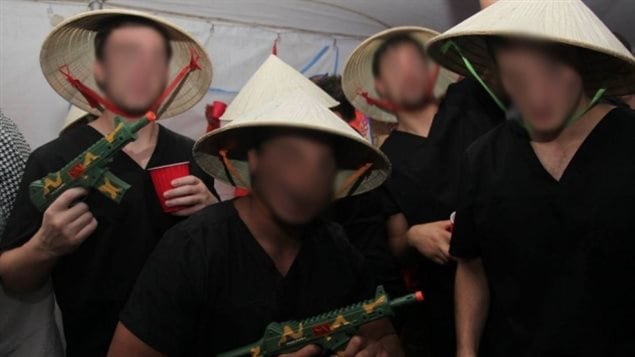 Photos of the event were posted on a Queen's student's Facebook page, and were viewable by "friends of friends," according to Toronto comedian Celeste Yim, who sounded alarm over the 'shockingly racist' costume party.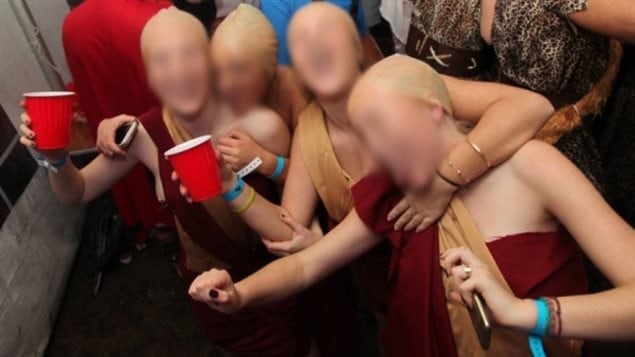 "A very shockingly racist party thrown by Queen's students happened and the photos made me feel sick to my stomach," Yim tweeted.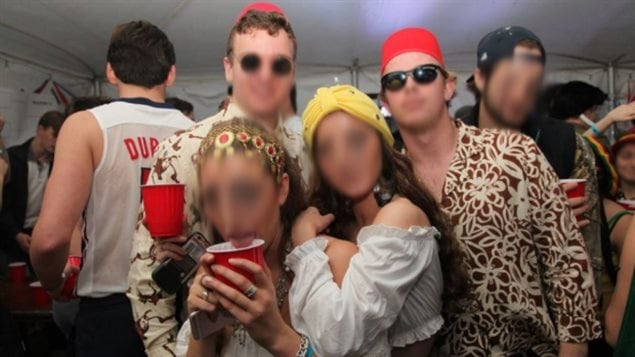 Former Conservative Prime Minister Stephen Harper's son, Ben Harper, who is a student at Queen's tweeted that "racism is evil" but "expanding its definition to go after anything that could offend is a disservice to victims of racism."
Racism is evil. Expanding its definition to go after anything that could offend is a disservice to victims of racism pic.twitter.com/8pudlHMQ3J

— Ben Harper (@Ben_S_Harper) November 23, 2016
Imagine how entitled you have to be to think all those costumes from the Queens party weren't offensive or racist

— V (@yagirlvi) November 23, 2016
"The War On Fun From The Progressive Left Continues: Queens University's Racist Party." Wrote this last night.https://t.co/gxfmY1v55n

— Roberto (@dreadcruz) November 23, 2016
University officials say they are looking into the controversial event.
A statement from Queen's University principal Daniel Woolf posted on the school's website says it appears Saturday's party took place off the university's campus.
"No event of this kind would be sanctioned by the university's senior administration," Woolf said. "However, we are taking the matter very seriously, and continue to look into it. If we determine that this was a Queen's sponsored or sanctioned event, we will take appropriate action."
The Alma Mater Society (AMS), a student government at the school, says the party was inappropriate and is an act that makes students feel "uncomfortable and unwelcome."
The student government said in a statement that it will use the party as an opportunity to talk about race and racism at the school.
"These events undermine Queen's ability to provide a welcoming and respectful campus environment," said Carolyn Thompson AMS vice-president (University Affairs). "We need to have an open and productive dialogue about race and racism on campus."
With files from CBC News and The Canadian Press