Incidents of racist graffiti in the nation's capital, Ottawa, last week raised concerns that the election of Donald Trump for U.S. president may have unleashed right-wing extremists in Canada. But researchers say extremists have always been here and it's just that rhetoric during the campaign may have emboldened them to act.
Trump 'fueled the fire'
"Just because Trump was elected, it doesn't really mean that people all of a sudden have become radicalized or extreme," says Ryan Scrivens, a doctoral candidate in the School of Criminology at Simon Fraser University. "I think that what he's done however is fuel the fire in the sense that he's made hatred, or discussions around hatred, a little bit more legitimate.
"This type of activity is not new in Canada. What Canada has typically done is just…lived under the façade that we're this multi-cultural, great society to live in and that we don't have problems…but we need to keep in mind that these individuals, they're not coming out of nowhere."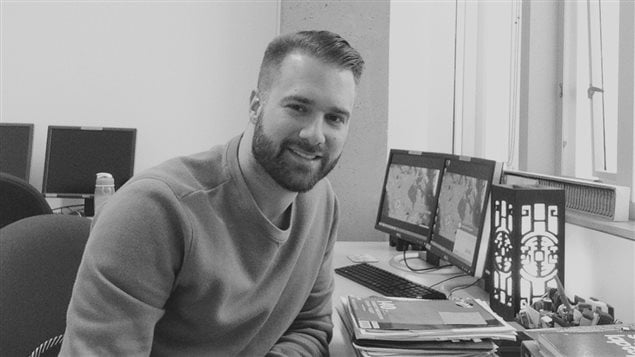 Listen
Right-wing extremist groups fluid
Scrivens and other researchers have found there are about 100 active right-wing extremist groups in Canada. Typically they only exist for about three months and individuals frequently move between groups using online connections.
Research from 2011 found that law enforcement agencies tended to not prioritize right-wing extremists, but instead focussed on potential jihadi terrorists. But as right-wing or racist crimes increasingly made the news, public reaction has caused some agencies to pay more attention to them.
Scrivens says, success in dealing with such extremists has been greater where law enforcement has worked with community groups and human rights groups. Police also get help from reformed extremists.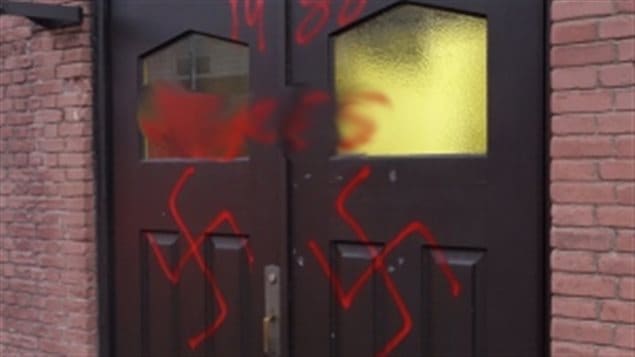 Not just someone else's problem
"I think a big thing we need to do is just acknowledge the fact that right-wing extremism is a concern in Canada," says Scrivens. "For the longest time these groups resided in hiding…We thought the threat was coming from other parts of the world…when in fact these individuals reside here."