It is the biggest event in Canadian football..(North American rugby that is)
The final championship game for the Grey Cup trophy goes this Sunday evening in Toronto.  It will be the 104th Grey Cup match.
It will see the Calgary Stampeders of the west, face the Ottawa Redblacks of the east.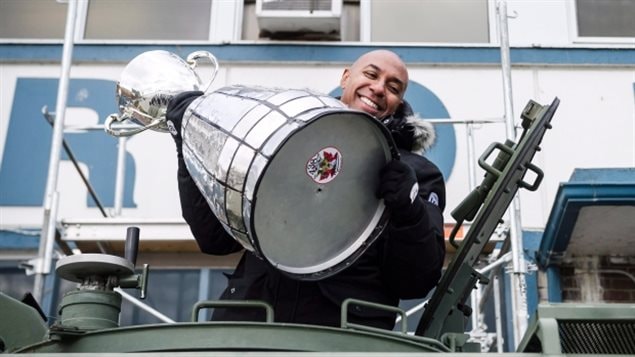 In the past this was a major sporting event in Canada with massive crowds, and occasionally wild parties and early  guaranteed stadium sellouts, no matter what the weather which at times has been well-below freezing for the Grey Cup.
In recent years however, Canadians have been exposed to the more hyped-up game of the NFL. Indeed a major Canadian TV network will be broadcasting American games this weekend.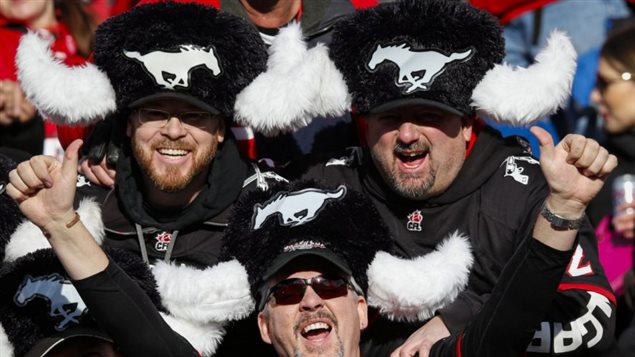 Ticket sales were slow and the CFL has had to reduce ticket prices substantially to boost sales, although in now appears that the game will be a sell-out at the 35,000 seat stadium. However centre field level seats will still cost several hundred dollars.
Many sportscasters know the Canadian version with a bigger field, and three attempts (downs) to make 10 yards, is more interesting than the American game with four downs and a smaller field.
Sadly, a couple of crowd pleasing features of the teams will not be seen at this Grey Cup.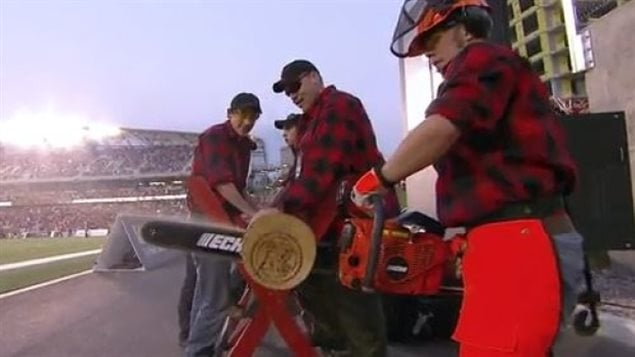 Whenever the Stampeders score at their games, a flag-carrying rider mounted on a white horse gallops down the sidelines.  The redblacks, coming from what was in the past the logging region around Ottawa, have had a chainsaw team loudly slice off a piece of log on their sidelines for every goal.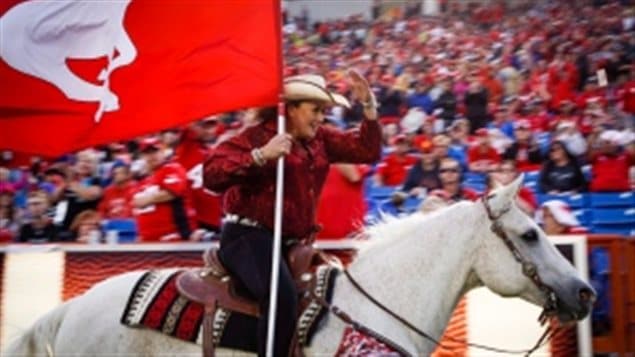 Neither will be present at the Toronto stadium as officials say there's not enough room for them, as a safety measure.
But one thing is certain, for football fans it will still be an exciting game.
Additional information –sources