The Toronto Christmas Market at the city's historic Distillery District has beefed up its security in light of an attack in Berlin, CityNews reported Tuesday.
Twelve people were killed and 45 were injured when a heavy truck plowed into the crowds at the market in downtown Berlin on Monday night.
"We are deeply saddened by what happened at the Christmas Market in Berlin," Mathew Rosenblatt, of the Toronto Christmas Market, said in an emailed statement to RCI.
"We have been speaking with our security team to evaluate the protocols that we have in place to protect our visitors.
"These conversations continue today and we are making adjustments and enhancements to some of our current measures in light of yesterday's event, for the benefit of our visitors, exhibitors and retailers."
CityNews reported that organizers contacted the Toronto Police Service at 51 Division immediately after the attack in Germany and expressed security concerns.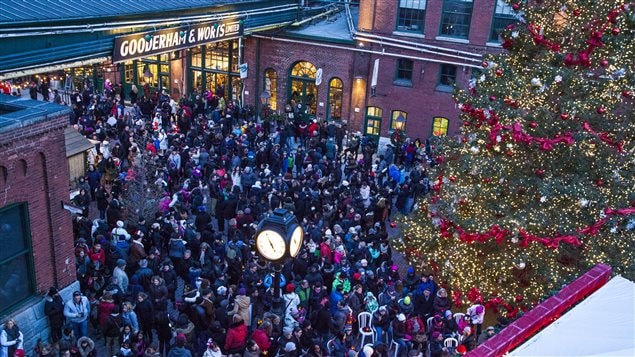 As a result, extra paid-duty police officers have been assigned to the event and concrete barricades have been put up around the perimeter of the market, listed as one of the world's top ten Christmas markets by several travel publications, CityNews reports.
No specific threat
However, officials at Toronto police refused to discuss specific security measures, citing operational security concerns.
"We have extremely good working relationships with law enforcement and intelligence agencies locally, nationally and internationally," Mark Pugash, director of Corporate Communications for the Toronto Police Service, said in an emailed statement.
"Our people are constantly checking for anything that might have any effect on the public safety of this city."
Toronto police monitor contingency plans and security arrangements around the clock and adjust them as necessary, he said.
Cpl. Annie Deslisle, a spokesperson for the Royal Canadian Mounted Police, said the Mounties are not aware of any specific threats in Canada but continue to be vigilant.
"We encourage the public to remain vigilant and to report suspicious activities by contacting the police in their community or the National Security Information Network at 1-800-420-5805," RCMP said in a statement.