The Nature Conservancy of Canada (NCC) wants to encourage romance between some endangered moose and members of a healthier population nearby in hopes of boosting their numbers. There are only 500 to 1,000 of the endangered animals in the province of Nova Scotia. A narrow isthmus separates them from the 29,000 moose in the neighbouring province of New Brunswick.
The NCC has managed to acquire 3,000 acres of that land and wants to protect more.  "In that area there is the TransCanada Highway and many other roads that are fragmenting the habitat there along the New Brunswick-Nova Scotia border," says Kathryn Morse, a director of communications at the NCC.
Not only moose affected
"It's also being developed for agriculture, for forestry. There's cottage development along the coast. So it's an area under pressure and if we don't keep some of it in forested habitat and natural landscape it will discourage the wildlife populations, not only moose, but many different types of wildlife from moving between the two provinces."
Listen
This is the fourth year of the Moose Sex Project, also called the Help a Moose Cross the Isthmus for Christmas Project. The idea is to get people to go online and donate to the project in someone's name instead of giving them a gift for Christmas.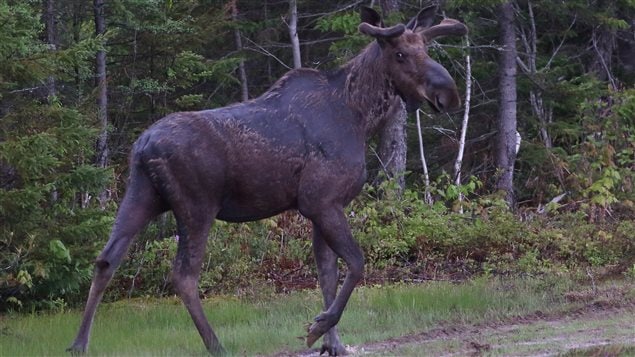 'Better than a tie'
"It's kind of an alternative gift," says Morse. "(It's) something that people will probably be talking about many Christmases from now if you'd make a donation to the Moose Sex Project. It's certainly better than a tie."