"You just can't match the ride and feel of a wooden boat" G Giesler
It's not a lost art, because the Giesler family never really stopped building small wooden pleasure craft.
Once the norm in boat building in decades past, other firms building wooden boats moved on to more modern materials like aluminium, and fibreglass.Cheaper to make, and could be produced more quickly, the competition was also greater, and companies with more machinery eventually put many of the smaller companies out of business. Not so B. Giesler and Sons in Powassan Ontario, who ended up catering to a slighty different market, and they just kept plugging along, building increasing rare wooden boats with care and attention to detail.
Gerry Giesler is now the third generation of Gieslers to keep the business going with sturdy, and obviously lovely, wooden recreational boats.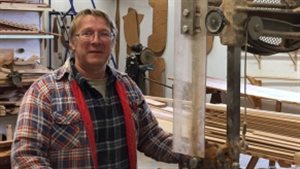 If you were to leave Toronto, Ontario and drive a little over 300 kilometres north, you'd come to the town of Powassan near Lake Nipissing, well known for it's cottage life and for fishing.
And that's where Barney Geisler had a blacksmith shop around the turn of the last century.
The story goes that the blacksmithing business was slowing down as more and more machinery replaced four-legged horsepower.
With time on his hands to go fishing, he built himself a little wooden boat. He must have built it well because as soon as he took it out, some American tourists bought it.  The next one he built also was immediately bought, and so on as the business was born.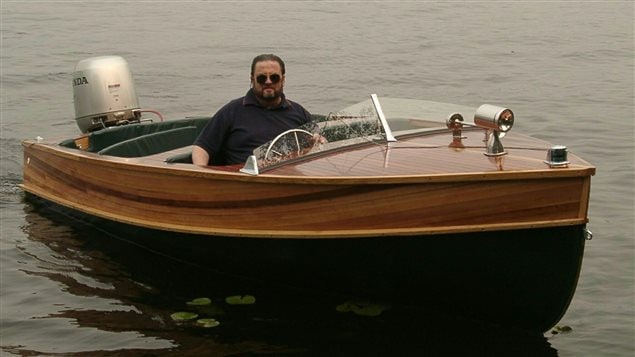 As for how B. Giesler and Sons has managed to continue , one of the mottos the elder Geisler used to say for the business' success was, "we build a good boat at a good price".  Another motto was "we don't just build them pretty, w build them pretty good".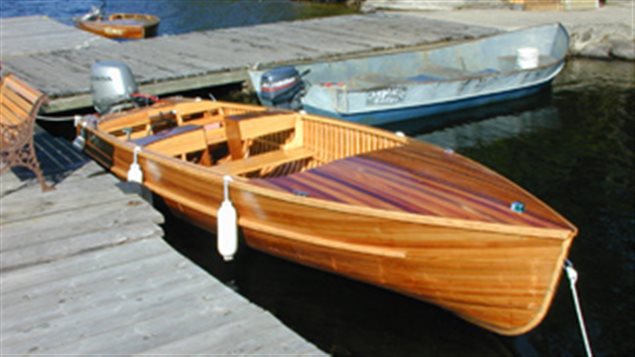 And there can be no denying the sheer beauty of these cedar-strip boats. The company with almost a dozen models ranging from canoes, to 18 ft runabouts, puts out a little over 50 boats a year. Of course over the years various individual modifications to designs requested by customers means each standard model can be produced with a variety of options.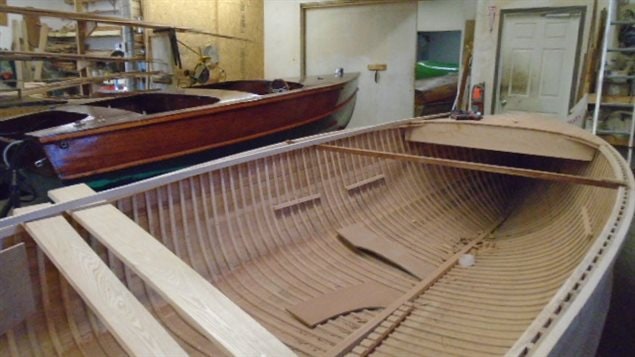 While computerized machines can produce precisely exact copies of any item repeatedly, that's not the case with these boats.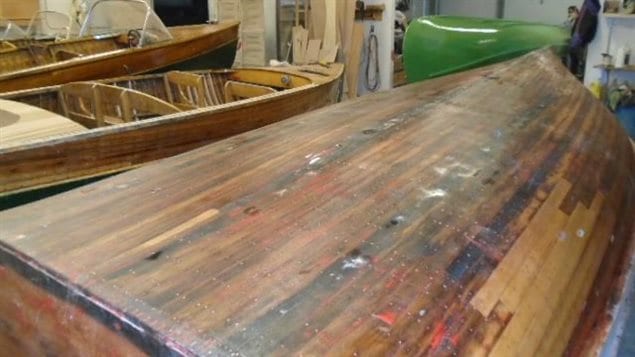 As each one is handbuilt, Gerry says no two are ever exactly alike and that each one has its own particular feel. There's no denying that something of the human care and attention in creating these boats is transmitted into the final product.
Gerry says his company could put out more boats a year, but at the current rate, and with the repair business, things are going smoothly.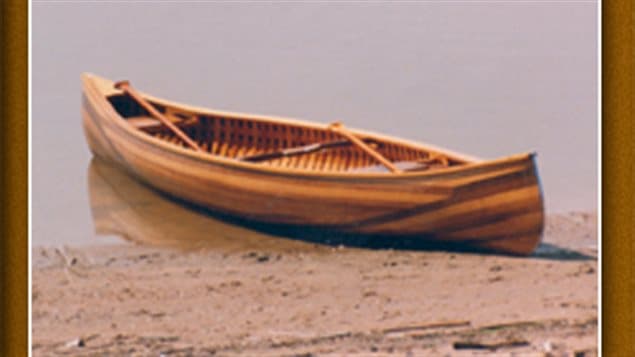 Also at this rate, the proper care can be taken to ensure everything is just right before it goes out the door.
Now some may say, building wooden boats is old-fashioned, but others will be quick to say that sometimes old-fashioned is still the better way.