Today marks the second day of Canada's 150th birthday and already I'm  feeling a whole lot better. Must be the company I've been keeping.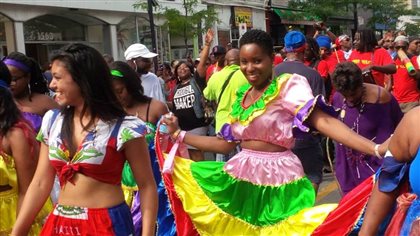 I spent parts of the final week of 2016 in conversation with my teen idol Emma Mogus, listening to my friend David Calderisi share his love of words and poetry, and talking sports with two of the best journalists in Canada, Bruce Dowbiggin and Richard Griffin.
Sometimes life gets pretty heady.
To maintain my momentum, today, I share with you a conversation I had with Fabienne Colas, a human dynamo who may be the most upbeat and optimistic person I know, a person with the courage to follow her muse–artistically and personally.
In 2003 (three years after being crowned Miss Haiti), she was on her way to Los Angeles to find work as an actor and model. But a stopover in Montreal changed everything–for her and for the rest of us who live here.
Colas fell in love with Montreal. The city and her residents reciprocated.
Thirteen years later she's still here, spreading that particular brand of sunshine that is her Caribbean birthright on even the greyest of the death-coloured days that can sometimes be winter here.
Since her arrival and still in love, Colas has carved out nothing but success. She is an actor, a film director and producer, a writer, an organizer of numerous film and cultural festivals (six and counting in four cities and three countries), a successful entrepreneur and–most of all–a tireless and dedicated campaigner for inclusion and cultural diversity in all walks of life but especially in the arts.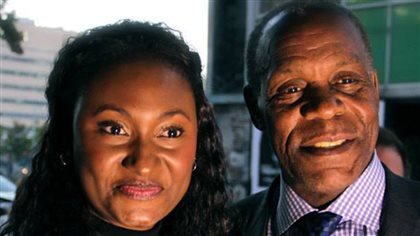 It's amazing what actors can do when they need the work, especially if they don't feel like waiting table.
Like so many actors before her who wound up creating their own plays and film scripts because they needed a platform, Colas put things in motion and hasn't stopped yet.
It's an age-old ploy, made doubly hard when you are an artist of colour. but Fabienne Colas is one determined human being.who doesn't enjoy taking no for an answer.
The platform she once sought for herself has become a mission. She wants platforms for others of colour whom might not get a fair shot because of discrimination.
As the snow pounded down last Thursday and knowing I needed a shot of sun as I pondered the anger polluting the world in 2016 and a future without Barack Obama hanging out–at least in an official capacity–with his buddy, Prime Minister Justin Trudeau, I called her.
Here is our conversation.
Listen