People spend a lot of time working and author Jim Beqaj says they deserve to spend it doing something they like and are good at. He has written a book called True Fit: How to find the RightJob by Being You.
The book is aimed at young millenials coming out of university who, he says, are trained to look for job and not to look for what would be a good fit for them. It is also aimed at older unemployed people who may have been displaced through downsizing. And Beqaj says it's good for employers too.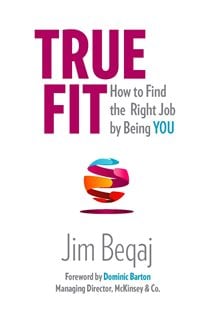 Employers can benefit
"It's really for corporations to think about how they go about hiring people in a more targeted efficient way so that they can improve their productivity by having someone who's actually doing what they love doing and they're good at doing all day long as opposed to someone doing 50 per cent of their job that their good at the other 50 per cent they're struggling with."
Beqaj suggests people must find themselves first. They must look at what they are good at, what kind of people they work best with, and how they resolve conflicts. They should also ask themselves what, for them, constitutes a perfect day.
They can they look for the companies that can match that.
Listen