For most of the 20th century Fuller Brush and the concept of door-to-door sales was familiar to literally everyone in North America, and indeed in several other countries around the world.
While many are still aware of the American–based  Fuller Brush Company, few likely know that the founder, Alfred C. Fuller was Canadian.
For many nowadays, the idea of a salesman coming with a variety of products to your doorstep on "cold calls" is unheard of. Yet, once upon a time milkmen delivered to your door, the mailman came (sometimes twice a day if you go back far enough), newspapers were delivered to your home by the paperboy, and sometimes a door-to-door salesman would come offering his or her products,
Certainly the most common of the door-to-door salespeople were the Fuller Brush men (and women starting in 1948).  Many a young person got their working career started in door-to-door sales, especially following both world wars. They were so well-known that the idea was used in two successful Hollywood comedy feature films. In 1948, Red Skelton starred in "The Fuller Brush Man" and in 1950, Lucille Ball starred as "The Fuller Brush Girl".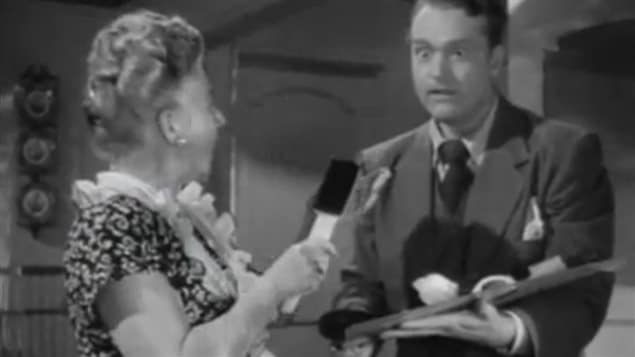 The story of this iconic company (which exists to this day), began with the birth of Alfred Carl Fuller on farm in Kings County, Nova Scotia on January 13, 1885.
At age 18, he moved to Boston and began working for an existing brush and mop company as a salesman. Three years later in 1906, with just $375, he moved to Hartford, Connecticut and started his own company.
He would make brushes at night in his sister's basement and sell the brushes door-to-door during the day, becoming the first "Fuller Brush man" .
In a time when cleaning brushes and mops were limited in types and not so well made, his motto for the company was simple and extremely effective: Make it work, make it last, guarantee it no matter what.
The idea proved to be very successful. He also studied what housewives needed, and created a vast number of brushes for specific uses around the home. More success came by supplying brushes during the First World War effort and by 1919 annual sales were over a million dollars.  Sales and scope of the company grew through the interwar years, and again became an important supplier of brushes to the military during the Second World War.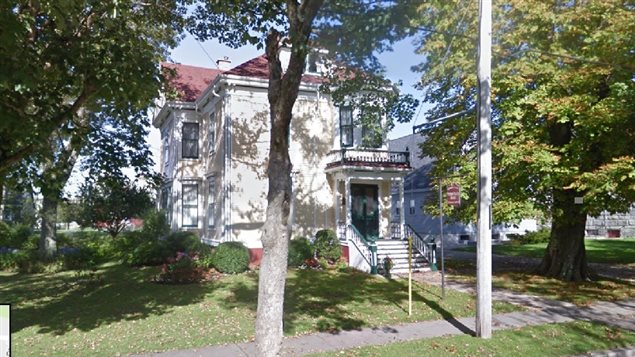 Again postwar, when many young men were looking for jobs, becoming a Fuller Brush salesman presented a good option.
Although a huge success based in the U.S, Alfred Fuller maintained his connection with Canada buying a house in Yarmouth, Nova Scotia where he and his family would spend their summers.
The Fuller Brush Company remained in family hands until 1968. It has since changed hands a couple of times but still exists and indeed has it's own YouTube channel to promote its products.
The founder and first Fuller brush man, Alfred C Fuller, died in Hartford Connecticut in 1973 at age 88.
As has been the case from the invention of radio, to the invention of baskeball, to the establishment of major Hollywood studios and so much more, the Fuller Brush Company  was another case of Canada supplying the brains and talent, and the U.S. supplying the opportunity.
Additional information
Fuller Memorial, Pleasant Valley Cemetery N.S,
http://ns1763.ca/kingsco/fullermon.html