At a time when many Canadians like to travel south to escape winter weather, women who are pregnant or considering becoming pregnant are again being warned to stay away from areas with the Zika virus.
The mosquito-borne disease in pregnant women can lead to infections in babies and cause severe birth defects. Babies have born with small heads and brains linked to Zika infection.
Several problem countries listed
The disease has been transmitted by mosquitoes in countries in Central and South America, the Caribbean as well as in Mexico, and the U.S. states of Texas and Florida.
In Canada, there have been 476 cases of Zika including 27 among pregnant women. All of these were contracted through travel or sexual contact with infected partners.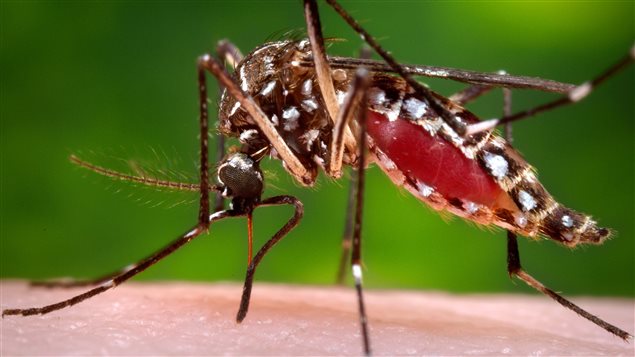 Strict precautions advised
The Society of Obstetricians and Gynaecologists of Canada issued the warning to women who are pregnant or considering conceiving and offered advice to those who cannot postpone or avoid travel to affected regions. This included using strict measures to avoid mosquito bites, delaying conception for at least two months after travel, and having male partners use condoms for six months after travel or avoid sex for the duration of their pregnancy.
Perhaps no symptoms felt
People infected with Zika may have mild symptoms of fever, headaches, pink eye, skin rashes and joint and muscle aches. Or they may have no symptoms at all.
There is currently no vaccine or medication that protects against Zika.
Travellers are urged to follow guidelines issued by the Public Health of Canada.