It is one of the greatest migrations of any creature, let alone for a relatively tiny insect.
Each year in the autumn, Monarch butterflies embark on a massive migration of 2,000 to 5,000 kilometres from places in the US and Canada to a specific spot in Mexico. Their great-grandchildren will make it back to their original point of departure.
But although this has been going on for eons, their numbers have been declining rapidly in recent years.
The well-known environmental NGO, the David Suzuki Foundation, recently organized a draw for two to visit the Mexican butterfly preserve and learn about  the Monarch's situation in person.
Of the 20,000 entries, Samantha Williams of Hamilton and her friend were the lucky winners and I reached them in Mexico
Listen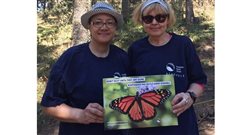 The Monarchs are threatened by a number of things.
One of them is the mandated use of ethanol in gasoline.  Genetically modified corn is the main ethanol crop and throughout the central and western fly routes in Canada and the US especially,  more and more wild fields have been turned into cornfields and more herbicide is used to kill off weeds including milkweed. This plant is critical to Monarch life cycle for egglaying and the caterpillar larvae.
Another problem is climate change and increasing storms both during migrations and damage to the sanctuary in Mexico. Last year late storms and unexpected cold caused high mortality to the insects and severe damage to about 40 hectares of trees in the sanctuary.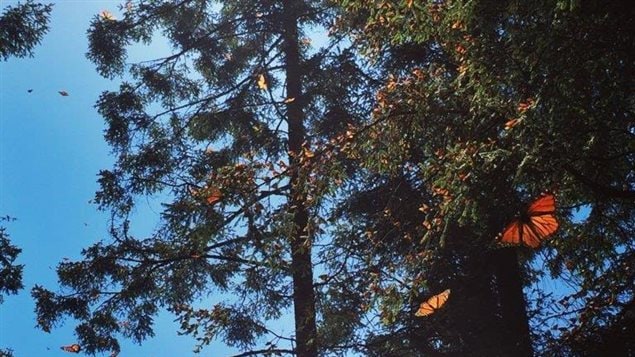 Reduction of the sanctuary forest through illegal logging is also an ongoing problem.
"This steep decline in monarch populations over the past few years has raised concerns about the impact humans have on biodiversity, on which we all depend," says David Suzuki Foundation Quebec science projects manager Louise Hénault-Ethier.
Estimates are that this year the number of Monarchs wintering in Mexico has dropped by some 27 percent.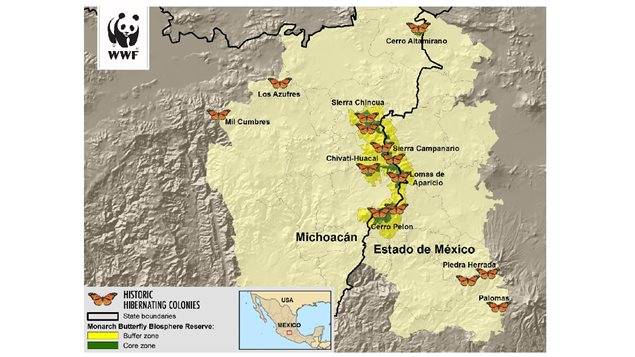 But to hear about these things from scientists or environmentalists is one thing, to see for yourself and tell others on a one-to-one basis can often be better.
That's what the David Suzuki Foundation sought to do with a draw for two and a ten day trip to Mexico and  tours of the El Rosario and Sierra Chincua sanctuaries in Michoacán, Mexico. There are plans to hold another contest next year.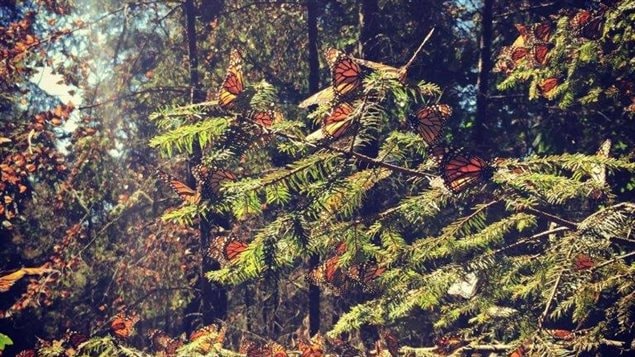 The David Suzuki Foundation "Monarchs in Mexico" contest was  presented by Nature's Way and Cascades, in partnership with Espace pour la vie, Aeroplan and G Adventures.
Additional information