It's called the RBC-Taylor prize and this year marks the 16th awarding of the prize.
Awarded to Canadian authors the $25,000 prize is awarded to the book is judged to best demonstrate a superb command of the English language, an elegance of style, and a subtlety of thought and perception.
The winner this year is Ross King, for his book Mad Enchantment about artist Claude Monet and his famous series of paintings of water lilies
On the Ross King website, the book is described as "telling the full story behind the creation of the Water Lilies. The history of these remarkable canvases begins early in 1914, when French newspapers began reporting that Monet, by then 73 and one of the world's wealthiest, most celebrated painters, had retired his brushes. He had lost his beloved wife, Alice, and his eldest son, Jean. His famously acute vision—what Paul Cezanne called "the most prodigious eye in the history of painting"—was threatened by cataracts. And yet, despite ill health, self-doubt, and advancing age, Monet began painting again, this time on a more ambitious scale than ever before".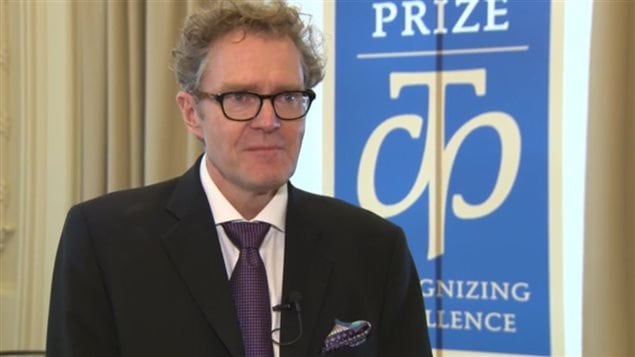 The RBC-Taylor jury, composed of award-winning author Colin McAdam, award-winning author and historian John English, and journalist Ann MacMillan read 101 books written by Canadian authors, submitted by 29 Canadian and international publishers The winner was chosen from their five-book shortlist, previously announced on January 11, 2017.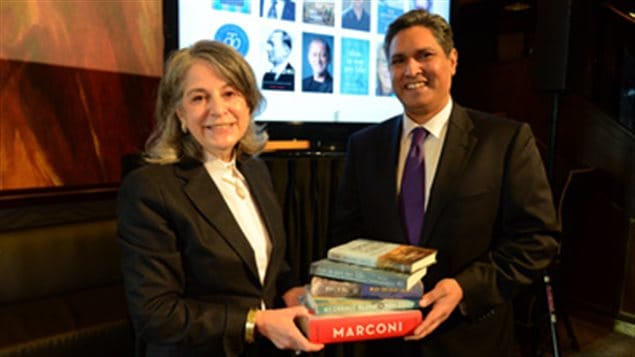 The award was established in 1998, to commemorate the life and work of one of Canada's foremost literary non-fiction writers, the late Charles Taylor. It was initially a biennial award by was changed to an annual award in 2004.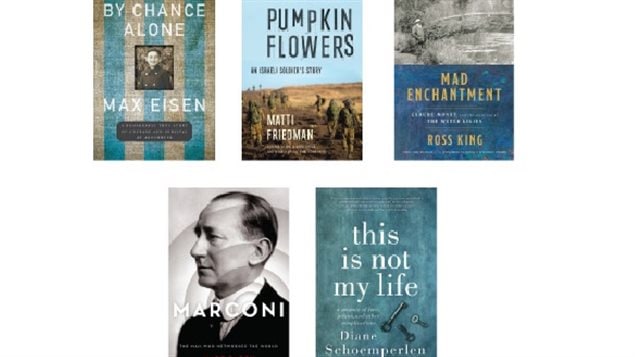 The other four books on the final shortlist werel
-Max Eisen, for his book By Chance Alone: A Remarkable True Story of Courage and Survival at Auschwitz (Toronto, Ontario), published by HarperCollins Canada
– Matti Friedman (Jerusalem), for his book Pumpkinflowers: An Israeli Soldier's Story, published by Signal / McClelland & Stewart
Ross King (Oxford, England), for his book Claude Monet and the Painting of Water Lilies, published by Bond Street Books
-Marc Raboy (Montreal, Quebec), for his book Marconi: The Man Who Networked the World, published by Oxford University Press
– Diane Schoemperlen (Kingston, Ontario), shortlisted for her book This Is Not My Life: A Memoir of Love, Prison, and Other Complications, published by HarperCollins Canada
For an excerpt of Ross King's book, visit Penguin Canada (HERE)