It's a Canadian team that holds an undisputed record, 502 wins against 20 losses.
For decades, the team beat almost all comers in matches across Canada, the US, and Europe.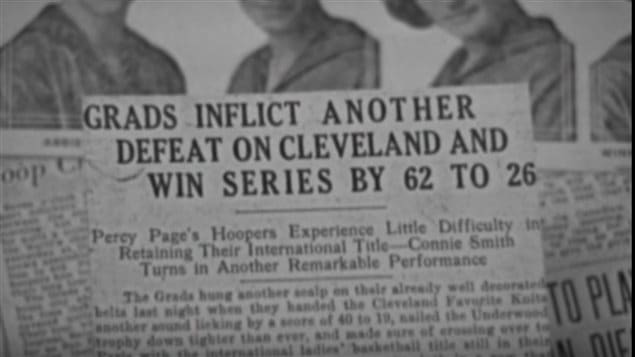 They won the Underwood International Championships 23 times and were world champs for 17 straight years. They also won three Olympic exhibition tournaments in the 1920's and 30's defeating opponents in all 27 games.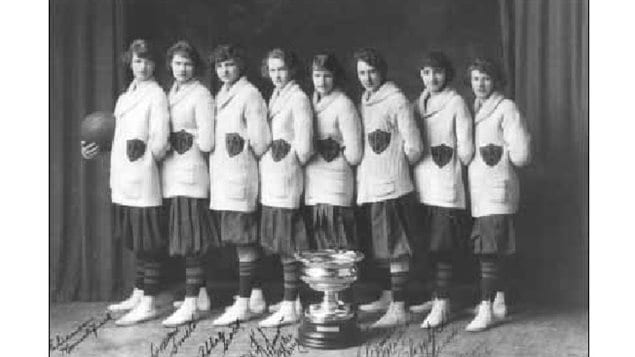 They played basketball and were called the "Edmonton Grads" and were virtually unbeatable from 1915 to 1940.  Along the way they helped to dispel the myth that women were not suited to vigourous sports. But the incredible story of these women athletes, is virtually unknown today.
Now Historica Canada wants to bring this incredible story back to light.
They've created one of Canada's "Heritage Minutes", released today on International Women's Day to highlight this incredible team's history
The Canadian inventor of basketball, James Naismith is reported to have said the Grads were, ""the finest basketball team that ever stepped on a floor".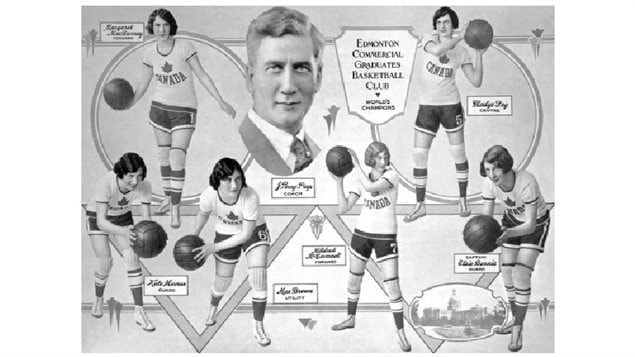 They began as a high-school girls team at McDougall Commercial High School in Edmonton and were known as the Commercial Graduates Basketball Club. They were coached by John Percy Page who became the 8th Lieutenant-Governor of Alberta.  From these humble local beginnings, they went on to international fame prior to the Second World War.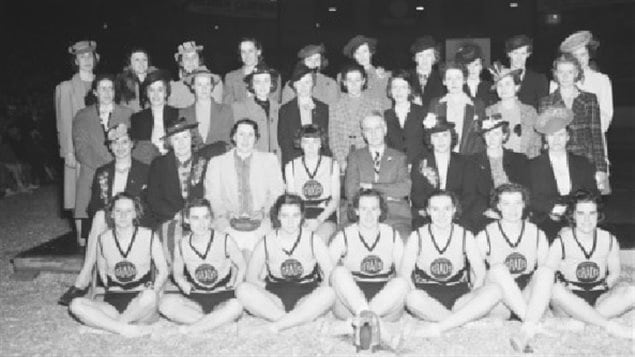 With the arrival of the darkening war clouds, the Team disbanded in 1940 when their home arena was taken over for military training and their training as secretaries, clerks, and teachers were needed in that effort.
National Film Board Documentary- "Shooting Stars" (YouTube)
additional information-sources