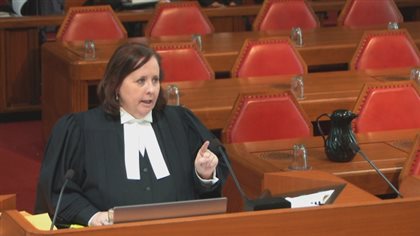 Malkit Sidhu and Surjit Badesha, Jassi's mother and uncle, who live near Vancouver in B.C. are alleged to have arranged the so-called "Honour Killing".
They were arrested in Canada in 2012.
Failure to extradite undermines global justice system
Indian courts have repeatedly asked to have the pair extradited to face trial, but lawyers here in Canada argued they would be in danger in India, and that Canada is obligated to protect them.
Former Justice Minister, Peter MacKay signed a surrender order that was struck down by a B.C. appeals court last year, on the grounds the mother and uncle could be subject to violence, torture or neglect based on India's human rights record.
The case reached Canada's highest court today, where Janet Henchey, a lawyer for the Attorney General of Canada, is making the case in the support of the extradition order, arguing Canada could undermine the global justice system by failing to extradite the accused.
"It undermines the entire concept of extradition and sending people to the country where they have allegedly committed a crime if we refuse to surrender based on imperfections in our treaty partners, even sometimes large imperfections,  without a more specific connection to the person sought's situation," she said.
"If we do that, we fail to recognize the importance of extradition to the international community as a mechanism for avoiding impunity." Henchey told CBC News.
She also argued that India has provided assurances that Sidhu and Badesha would have access to medical treatment and would not be mistreated.