This time next week Canada's only major league baseball team, the Toronto Blue Jays, will be in Montreal to complete their 2017 Spring Training schedule with two exhibition games against the Pittsburgh Pirates.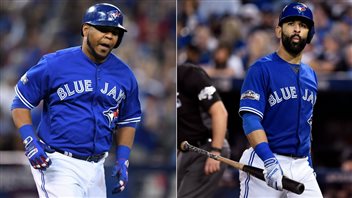 The following Monday the Jays' quest to make the playoffs for the third straight season begins in earnest when they open the regular season against Baltimore.
The past two summers have been wonderful for baseball fans across Canada, but how far they can go this year is a very open question.
One thing appears certain: this will be a very different team from the one that won the 89 games last season, propelling them to the post-season, where–for the second season in a row– they were eliminated in the League Championship Series.
Conventional wisdom has the Jays contending in 2017 on the strength of their starting pitching and their excellent closer, Roberto Osuna.
But will that pitching be enough to make up for a lineup that lacks the team's most feared slugger, Edwin Encarnacion, the American League's leading run-producer, who management let slip away through free agency?
We'll find out.
Charged with replacing Encarnacion is Kendrys Morales, who hit 30 home runs last season in Kansas City and could likely hit more by playing half his games in bandbox known as the Rogers Centre.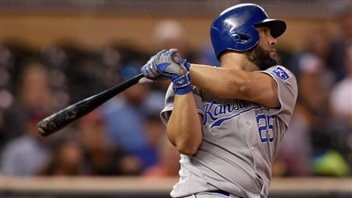 Back after much off-season drama is long-time leader Jose Bautista as well as the left side of the infield, shortstop Troy Tulowitzki and third baseman Josh Donaldson, the American League MVP in 2015. If all play to top form, the needed offence will be there, but Bautista and Tulowitzki are aging and Donaldson spent Spring Training nursing a calf injury so nothing is guaranteed.
Richard Griffin is the baseball columnist for the Toronto Star.
Speaking by phone on Friday, I asked him to assess the Jays' chances this season.
Listen