Canadian plane and train maker Bombardier continues to try to limit the damage from its decision to hike executive compensation while receiving hundreds of millions of dollars in government support.
Public outrage grew and, on Sunday, about 200 people protested outside the company's Montreal headquarters. Bombardier has laid off thousands of workers around the world and some of its Canadian employees' have complained that their wages are not keeping up with inflation.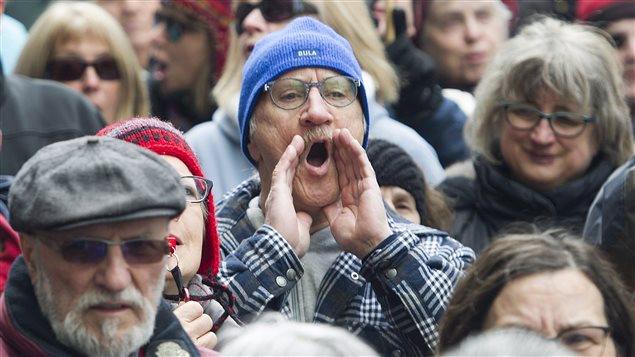 Still not okay, say politicians
The president of Bombardier, Alain Bellemare is asking his board to defer some of the extra $11 million in compensation until 2020. While the premier of the province of Quebec says he is happy with that move, several politicians from his government and opposition parties say that's not good enough.
Bellemare, who's compensation was to go up from $3.85 million to $5.25 million said he would forgo that increase. The company's top six executives were supposed see their compensation go up $11 million to $32 million US.
Canadian taxpayers through their government are supporting Bombardier with $372 million Canadian in interest-free loans and the government of the province of Quebec has agreed to a large investment plan.