Do you know an organization or a group that has an idea or a project that could have a profound impact on the lives of northerners? Then maybe you should consider nominating them for the 2017 Arctic Inspiration Prize (AIP).
Nominations for AIP, which celebrates its sixth edition this year, are open now and will be accepted until October 23, 2017.
Kevin Kablutsiak, executive director of AIP, said this year the total prize amount has been increased to up to $3 million.
The prize will be awarded in three categories.
The largest prize totalling $1 million will be awarded to one team. Up to $500,000 will be awarded to up to four teams in the second category. In addition, up to $100,000 could be awarded to up to seven youth teams.
"I am most excited about the introduction of a youth category, and I hope it will help to inspire a new generation of Arctic innovators," said Kablutsiak.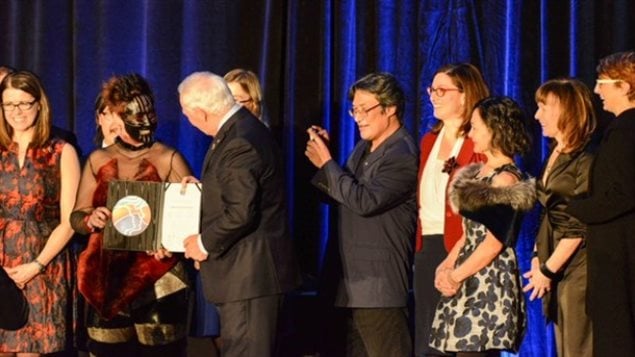 Potential AIP projects include those that address opportunities or challenges that are relevant and important to the people and communities in the Canadian Arctic: in Nunatsiavut, Nunavik, Nunavut, the Northwest Territories and the Yukon, he said.
Eligible projects can range from education, training, health and wellness, environment and climate change, recreation, tourism, culture and economic development.
To qualify for the $1 million prize a project must have "an immediate and long-term impact across a large geographical area or a profound impact in a smaller Northern area," according to the rules.
Teams need to be nominated by arms-length third parties and have to be diverse in nature.
Last year three northern projects, ranging from a program to support Arctic performance artists, to helping hearing impaired children, and advancing health and wellness among northern communities, shared the $1.5 million Arctic Inspiration.
The prize was founded in 2012 by Arnold Witzig and Sima Sharifi. To-date, 14 teams have been awarded prizes totalling $6 million to support innovative, sustainable, multi-disciplinary projects that have long-term positive impacts in Arctic communities, organizers said.