Sometimes entitled O! Canada, O Canada!, or just O Canada, this country's national anthem has had a bit a winding path. To start with, unlike most countries anthems, it comes in two languages.
Indeed there is currently a bit of government and public kerfuffle about changing the (English) lyrics once again. A motion has been passed in Parliament to change the phrase "in all thy sons command", to " in all of us command". The purpose is to make the lyrics gender neutral. That motion is getting some backlash from Senators and a little in the public sphere as well.
While this somewhat heated debate continues, the melody has been just been quietly and quite nicely tweaked by Sub-Lieutenant Vincent Roy. This new arrangement has become the official unified arrangement for all military bands. SLt Roy is the musical director for the Naden Band at Canadian Forces Base Esquimalt in the west coast province of British Columbia. (The new version of O Canada can be heard from the Nat'l Defence link at bottom)
Listen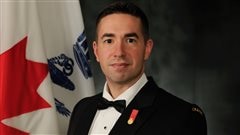 The anthem was originally composed in 1880 with French lyrics. English lyrics were created in 1906, then another more popular lyric in 1908.
The French lyrics have never been changed but in 1914, one line of the English lyric was modified for the war effort to read "in all thy sons command" and a fourth somewhat religious verse was added in 1926.
While all this was going on, it didn't even officially become the anthem until as recently as 1980.
In the past few years there is a third version, an official bilingual government version with some English and some French lyrics mixed.
And now there's the current debate about making the English lyrics gender neutral.
But what of the melody?
The various arms of the Canadian military perform the national anthem in concerts, military parades, official ceremonies etc., somewhere across this huge country probably several times a day, and  in several different arrangements depending on the type of band,  the nature of the performance, and whether there's a singer or not.
Unified version for the entire military.
In 2012 SLt. Roy was approached by the Supervisor of Music to create a unified version for use by all military bands, and for any occasion whether formal concert, military parade, tattoo etc.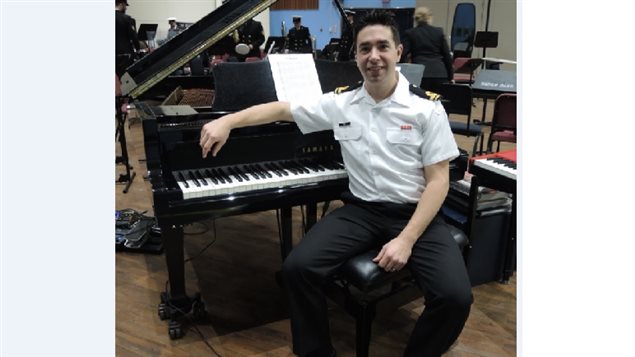 As SLt Roy points out, you can't make major changes to such an established and recognized melody, but there was room for some fine tuning so to speak. He points out that most people might not notice his modifications, but musicians would.
He set a key change, adjusted some of the chord progressions, added some tasteful embellishments and voila,  new and improved, unified version.
New Version to be played at the Vimy 100th commemoration in France
This new version will be the one performed by all military needs, but it is entirely possible, even probable, that from now on, most other orchestras in Canada will sooner or later adopt this version especially for formal occasions.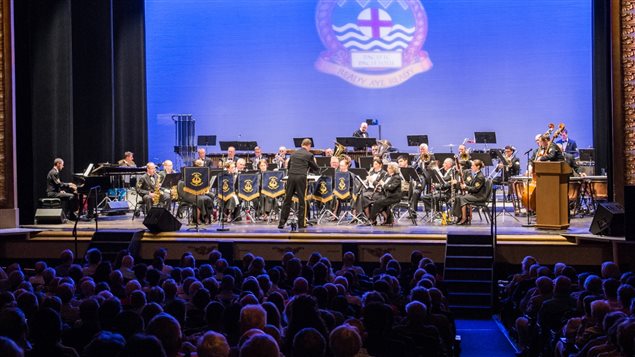 He is proud that his work has been accepted and that reaction so far has all been positive.
SLt. Roy says now that it's being played, and will be played at the significant occasion of the Vimy ceremony in France this weekend he says "It's our national anthem, but it's my take on it, so it's a nice feeling".
(National Defence-Canadian Forces- new O Canada recording, free sheet music download  HERE)
with files from Peter Mallett- The Lookout Newspaper, CFB Esquimalt,