Every spring, icebergs float down from the Arctic into shipping lanes off the east coast of Canada.
This year it promises to be one of the most active iceberg seasons on record.
Last week there were 37 bergs reported in the shipping lanes in the North Atlantic near the Grand Banks off Newfoundland.  This week there are 450. This compares to what might be considered the more usual 80 or so.
It was one of those bergs that caused the tragedy of the RMS Titanic back in 1912.
It was that tragedy that resulted in the creation of the International Ice Patrol (IIP) which was formed in 1914 to monitor the bergs and warn ships.  Operated by the US Coast Guard it is funded by some 13 nations, including Canada, which are concerned about trans-Atlantic shipping.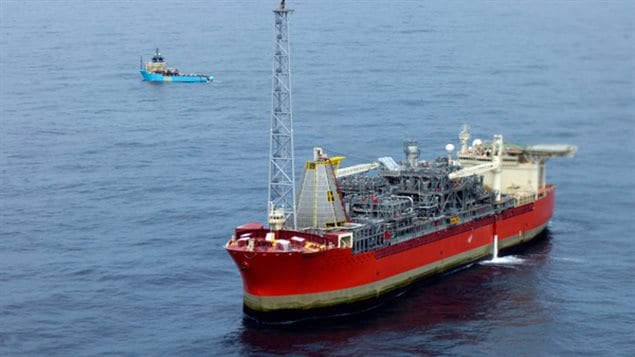 Although it helps fund the IIP Canada also has its own Canadian Ice Service, performing a similar task.
Some of those hundreds of bergs have drifted down into the trans-Atlantic shipping lanes where the Titanic sank.
This is forcing some shipping companies to make long and expensive detours. Other large ships operating around Newfoundland or heading to the port of St John's have greatly reduced their speed to a mere three or four knots.
Icebergs off Labrador 2016 (iva CBC)

A semi-permanently stationed Husky Oil vessel the FSPO Sea Rose (Floating Production, Storage, Offloading) had to prepare to disconnect and move as a large berg came within 200 metres of it, but in the end the giant iceberg moved away without incident. The SeaRose is stationed about 350km east south-east of Newfoundland on the eastern edge of the Grand Banks.
The Coast Guard Commander who heads the Ice Patrol says this is a very unusual increase in iceberg numbers in such a short time. Cmdr. Gabrielle McGrath is predicting an extreme iceberg season.
At least one expert suspects global warming may be at least partly responsible for increased berg activity in recent years.
Portion of iceberg bulletin
FICN10 CWIS 061445

Iceberg bulletin for the East Coast waters issued by Environment Canada at 11:00 a.m. EDT Thursday 6 April 2017 for today.  The next scheduled bulletin will be issued at 11:00 a.m. Friday.

Iceberg limit at 0000 UTC 6 Apr estimated from Newfoundland near 4658N 5548W to 4415N 5600W to 4200N 5100W to 4200N 4800W to 4645N  4315W to 5000N 4315W to 5145N 4530W to 5300N 5000W to 5600N 4900W   then eastwards.

Western iceberg limit at 0000 UTC 6 Apr estimated from Newfoundland near 4831N 5910W to Quebec near 5015N 6210W.

Strait of Belle Isle- Belle Isle Bank.       26 to 50 icebergs.

South Labrador Coast- Mid Labrador Coast       More than 100 icebergs.

South Labrador Sea- North Labrador Coast- Northwest Labrador Sea.   Unknown number of icebergs.

South Coast.   No confirmed icebergs except less than 10 icebergs east of the  iceberg limit.
Additional information-sources