It's a little known story about a man who loved trees, a man of peace whose duty sent him to war in the battlefields of France.  From amongst the blasted stumps he saved some acorns to regrow those once magnificent trees.  A hundred years later that hope has been realized.
Historian Linda Granfield has created an historical look at "The Vimy Oaks".
Listen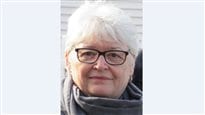 There are literally thousands of Canadians, national leaders and dignitaries from several countries, who have gathered at a piece of elevated ground in northern France located about half way between the cities of Arras and Lens.
They are gathering around the huge and magnificent memorial to mark  the centennial of a battle which marked a turning point in the First World War, if not strategically, certainly as a morale booster for the Allies.
Planned by a Canadian general and carried out mostly by a unified Canadian army, the battle for Vimy Ridge which began on April 9th, 1917, became the Allies first major victory in years of horrific warfare.  It has also come to mark Canada's coming of age as a nation.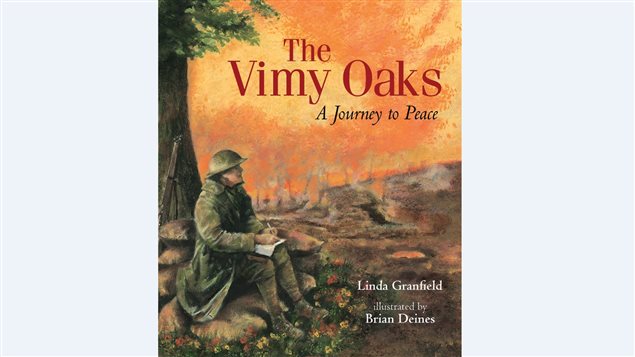 But after the battle, surveying the blasted countryside, a Canadian solder from the signals corps, and farmer, Leslie Miller, found some acorns from destroyed oak trees.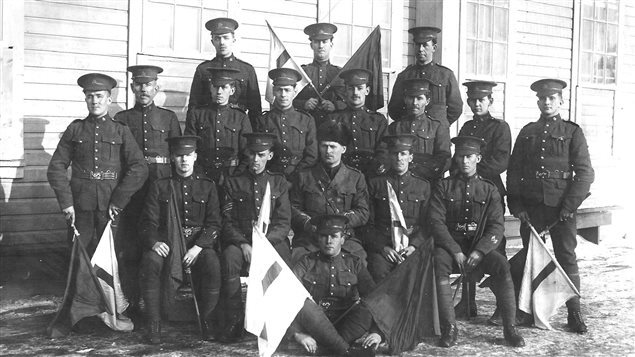 It is a tiny but wonderful vignette of hope among the horrors of that war.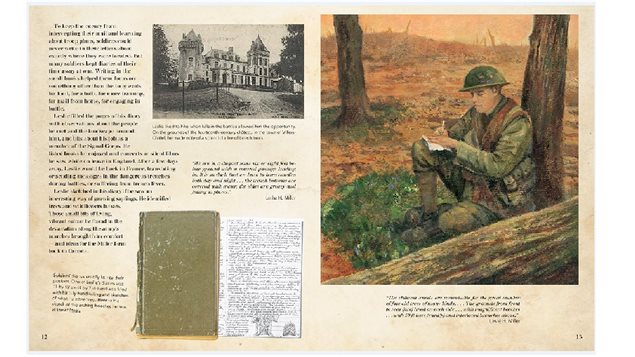 He sent them home where they were planted on the family farm near Toronto, and where they grew, and their "descendants" have grown ever since.  In fact after the war, Miller named his farm, the Vimy Oak Farm.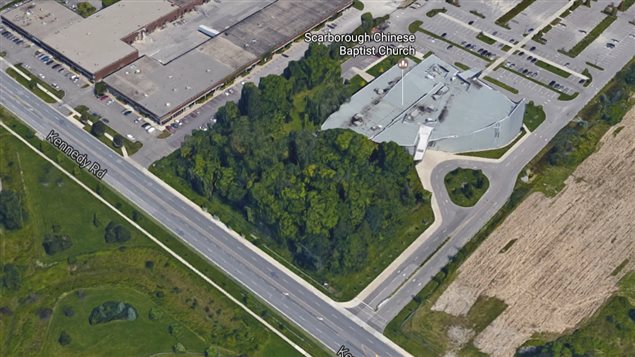 Recently cuttings and acorns from the Toronto area Vimy Oaks have resulted in about 1,000 seedlings being grown.
The original idea was to repatriate some of the trees to Vimy in time for the centennial this weekend but due to safety issues of buried unexploded shells and a tree disease in France, that idea has been put on hold.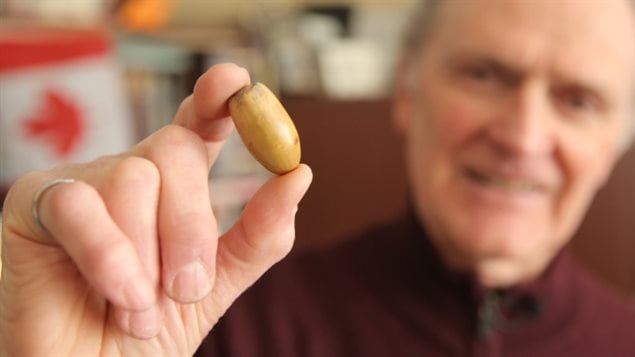 In the meantime the young Vimy Oaks  saplings are being sent out to communities across Canada mostly to be planted near cenotaphs and outside Royal Canadian Legions, gathering places for veterans.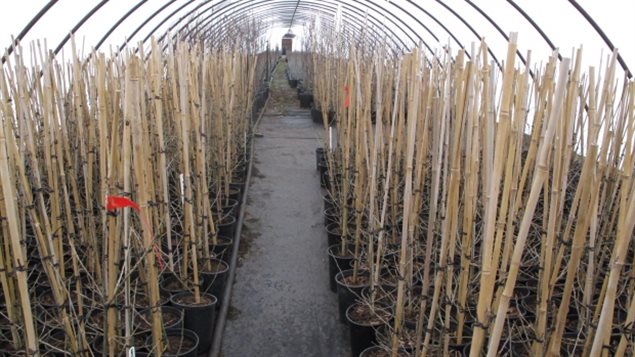 Additional information