The Canadian Broadcasting Corp., RCI's parent company, has been forced to apologize after receiving a torrent of complaints from two provinces, as well as Indigenous groups and historians blasting the public broadcaster for a historical drama series, which was meant as a marquee program to celebrate Canada's the 150th anniversary.
"We fully recognize that not everyone will agree with every perspective presented," Chuck Thompson, a spokesman for CBC, said in a statement. "Our intention was never to offend anyone or any group, nor diminish the importance of any of the stories that were not included."
But it seems the 10-part miniseries Canada: The Story of Us did cause offence in Nova Scotia and Quebec.
Feeling snubbed
Nova Scotia Premier Stephen McNeil formally complained to the CBC that the province was snubbed in the new miniseries, which presented Quebec City as the site of the first permanent European settlement in North America in 1608.
However, Samuel de Champlain, who founded Quebec City, also helped establish a year-round habitation in Port-Royal, N.S., three years earlier in 1605.
"Port-Royal was a place of first contact, forever marked by the welcoming of these Europeans in peace and friendship by Grand Chief Henri Membertou and the Mi'kmaq people," McNeil's letter was quoted by CBC News.
"Episode one of the CBC miniseries effectively erases the collective early history of a whole province and its people — including the Mi'kmaq and the Acadians."
Anglocentric view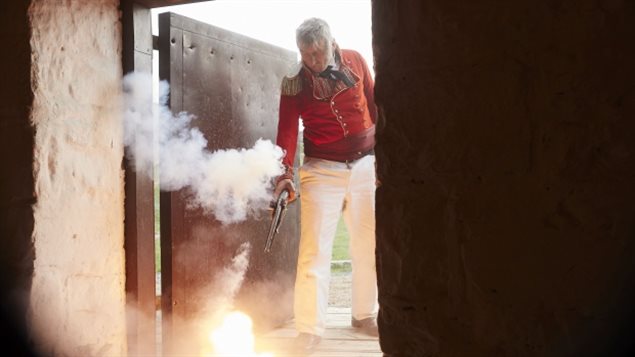 In Quebec, the miniseries was savaged for its "anglocentric" view of history and clichéd portrayal of French Canadians.
Quebec Premier Philippe Couillard complained that depiction of the French in New France was stereotypical and insulting.
"They deliberately chose to more or less highlight certain parts of history," he said on Saturday.
"The story of us – our history – should include all of us, and certainly the francophones of Canada and the history of New France, certainly the First Nations," Mr. Couillard said. "There's a gap there."
Thompson said CBC won't be updating or correcting any of the episodes but will host "live digital conversations" after the remaining episodes go to air so viewers can discuss and debate what they see.
"It's never easy to tell a country's history in just 10 hours," he said.
With files from CBC News