Shortly after dusk on Sunday Jan. 29, a young man named Alexandre Bissonnette, armed with a rifle, entered the Islamic Cultural Centre of Quebec City, a mosque in the city's Sainte-Foy neighbourhood that serves as the spiritual home to the Quebec capital's Muslim community of 10,000 residents.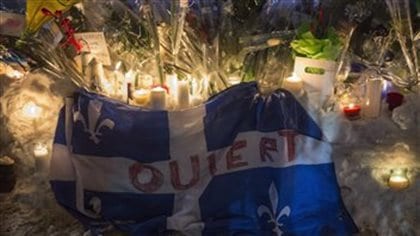 The congregation was gathered for evening prayers.
By the time Bissonnette left, six worshippers — Mamadou Tanou Barry, Ibrahima Barry, Azzeddine Soufiane, Abdelkrim Hassane, Khaled Belkacemi and Aboubaker Thabti — were dead.
They were parents, civil servants, academics, shopkeepers. All between the ages of 39 and 60.
Nineteen others were physically wounded, two critically.
How many others suffered grievous psychological wounds remains unknown.
But news reports continue to filter in, describing lurking fears.
It's been a long and horrible winter for many.
Collective shock in January has given way to personal struggles to come to grips with what happened.
Back when the attack was front-page news, expressions of solidarity–prayer ceremonies, spontaneous vigils–dominated television screens.
Canadians responded with generosity, compassion and empathy.
Perhaps no one more so than Joel Lightbound, the 28-year-old federal member of Parliament for Louis-Hebert riding, home of the mosque.
Lightbound, who also serves as parliamentary secretary to the minister of health, was also badly shaken.
Just slightly older than Bissonnette (who faces six counts of first-degree murder and five of attempted murder using a restricted firearm), Lightbound had spent much of his youth hanging out with his neighbours, who happened to be Muslim, being tutored by Muslim soccer coaches, going to school with the Muslim kids who lived in his apartment building.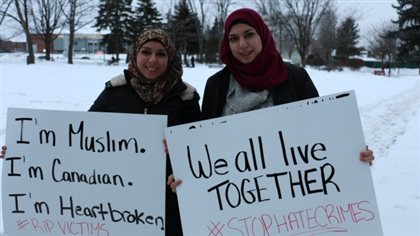 His words in the aftermath were the words of a community leader.
It was only later that he recognized the havoc the attack had played on his psyche and soul.
He continues to try to make sense of the madness and darkness that engulfed his community that Sunday night and how to do something to help make things better.
It hasn't been easy for anyone, Lightbound included. And certainly not for the members of Quebec City's Muslim community.
But they are carrying on, seeking answers, seeking to extend forgiveness, seeking to keep their hearts as open as humanely possible.
It's Easter weekend, the three holiest days of the Christian calendar, a time when many around the world honour a being so apparently filled with light and compassion that his message remains with us (each in our own way) 2,000 years later.
Perhaps, there no better time to reflect on the madness and the repercussions of a horrific act of violence.
I spoke by phone Friday with Joel Lightbound about what has happened in his home city since Jan. 29.
Listen