Paleontologists are excited to have found an unusually well-preserved creature that sheds light on the origins of millipedes, crabs and insects. Scientists at the University of Toronto and the Royal Ontario Museum found a new fossil species in the Burgess Shale site in western Canada which continues to yield a wealth of fossils.
VIDEO RECREATION FROM ROYAL ONTARIO MUSEUM
Mandibles grasp, crush, cut food
The most exciting specimen in this find has been named Tokummia katalepsis. It and other members of the species have a pair of specialized appendages known as mandibles. These pincers are used to grasp, crush and cut food.
Currently, mandibulates include millions of species on earth and are called "one of the greatest evolutionary and ecological success stories of life on Earth." Think ants, flies, crayfish and centipedes.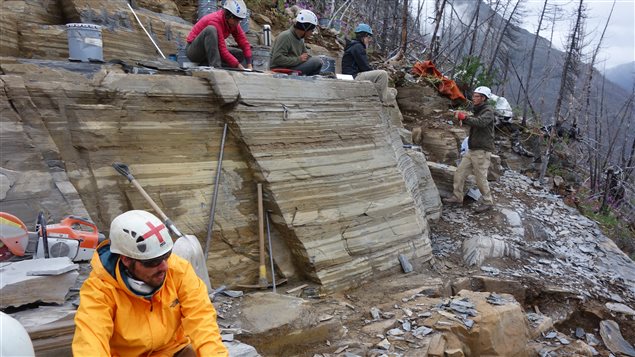 The actual body was preserved
The discovery of Tokummia katalepsis was unique in that it was not just an imprint on stone or bones, but the actual soft body. Jean-Bernard Caron of the Royal Ontario Museum explains:
Listen
"One of the beauties of Marble Canyon and the Burgess Shale which this unit belongs to is the preservation of soft tissues. This animal is absolutely, stunningly well-preserved. You have to imagine that it is an animal that would have been entirely soft in the sense that there are no mineralized parts such as a shell or bones—of  course, it's an invertebrate.
"So, it's really under very special conditions that the soft tissues of this animal got preserved. And we find in this animal not only the external morphology, but also internal organs such as the gut and potential nerve tissues."
The body had over 50 limbs. The ones in front were used to walk along the bottom of a tropical sea. The ones in back were for swimming. It carried a shell on its back.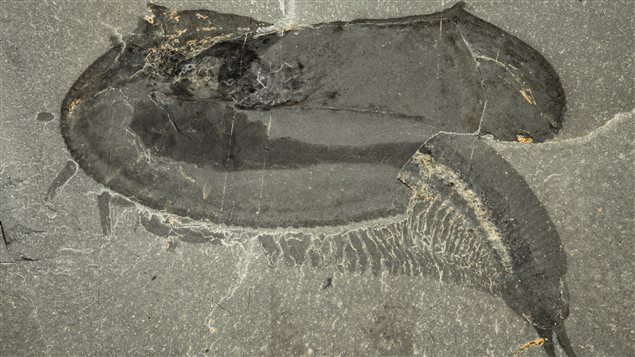 Way before the dinosaurs
Caron, says the find is significant because of its great age: "It's very, very old—hundreds of millions of years older than the first dinosaurs…It tells us about the origin of mandibulates—the largest group of animals that we know today.
"Eight out of 10 species are represented by mandibulates."
This find was published in the journal Nature this week and photos of it are expected to be part of a large exhibition on the dawn of life that will be created in the coming years.