Tourism officials from New York City have come to Canada to try to offset an expected slump in international visits due to the Trump administration's immigration policies. Several U.S. travel associations have expressed concern the new border restrictions would have a chilling effect on the demand for international travel.
Officials of NYC & Company host a press conference today to kick off a 3-day promotional tour that will include Toronto, Montreal and Quebec City. A news release notes Canada serves as New York City's third largest international travel market.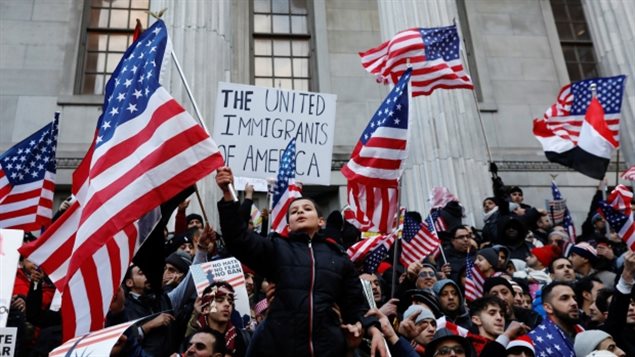 Many trips to the U.S. already cancelled
The organization is concerned the number of visitors from Canada could drop by 17,000 this year.
Girl Guides of Canada announced in March it would cancel all trips to the U.S. citing fears that some girls could be stopped at the border and its firm policy that none should be left behind.
Many schools across Canada also cancelled the trips they usually organize to the U.S.