Arctic air shows for Canada's 150th birthday
Because they are so remote, Canada's many Arctic cities, towns, and hamlets are usually left out of any major cross-Canada events.
An effort is being made to change that in part with a tour of acrobatic planes travelling across the Canadian Arctic this year.
It's called the  Canadian Arctic Aviation Tour and it's part of Canada's 150th birthday celebrations to Canadians who often feel left out .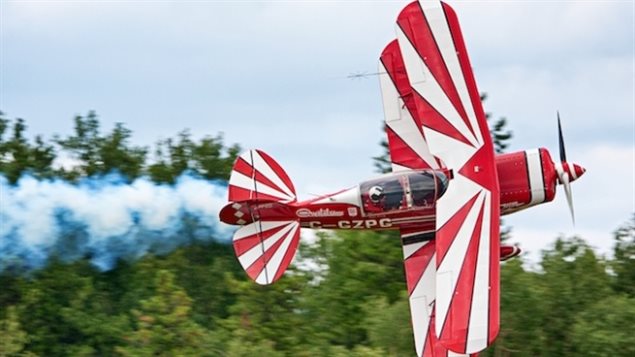 "Each one of us who created this project carries a love for aviation," says Executive Director Nancy McClure from her home in Rocky Mountain House, Alberta. "As the railway opened the country from east to west, aviation opened the north. So what better way to celebrate Canada's milestone year up north, than with aviation?"
Quoted in Nunatsiaq News , McClure who was herself a pilot in Rankin Inlet for a year said, "It's a passion project. It's daunting but this is going to be one of the most amazing things I've ever been involved in and I've had great life experiences".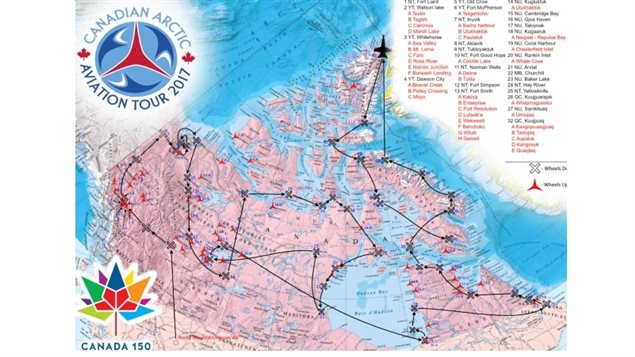 Ken Fowler, a veteran air show pilot, and Tour co-founder, will lead the group of 15 core performers throughout the tour. Not every show will be the same, ranging from flybys to major shows, with varying number of performers in each location.
The planes will also be landing in as many of the communities as possible where residents can meet the pilots and see the planes up close. In communities where it's not possible or practical to land they will perform and move on.
"Flying up north requires particular pilot skills as we'll be flying in some of the most remote regions of the world," adds Fowler when discussing the challenges. "On the bright side, there's 24-hour daylight."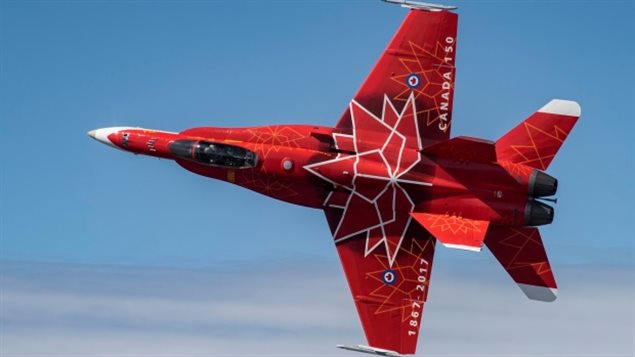 In addition to the air show Tour, there is a very large educational component that will reach students, both teaching them about aviation and inspiring them to reach for their goals. Partnerships have been formed with social activism organization WE, the air show industry's Ryan Poe Foundation, the Literacy Legacy Project, and renowned Métis speaker, author and educator David Bouchard.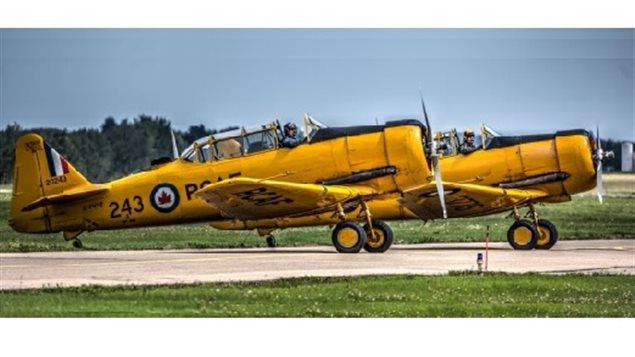 "To bring this tour to the North and not take advantage the opportunity it provides to educate and inspire would be a loss," McClure adds with passion. "This project speaks to everything that should be important to all of us: culture, education, social justice, heritage and national pride".The Tour will perform in Alert, Nunavut, the world's most northern permanently inhabited point and on July 1, will be in Baker Lake, the geographic centre of Canada.
A landmark television documentary "Arctic Aviators" is being created by Great Pacific Television.
The tour begins on June 2 in Fort Liard, population 536 in the Northwest Territories, and continues visiting communities until the end of August.
Additional information- sources