Relations between Canada and NATO ally Hungary got a bit testy this week, after the Hungarian foreign ministry summoned Canada's ambassador to the country to chastise her over public statements expressing concern about the fate of a Budapest university and academic freedom in the country.
The Hungarian government has recently introduced a new law on higher education that some observers believe targets the Central European University (CEU), founded by billionaire philanthropist George Soros in 1991 and led by former leader of the Liberal Party of Canada Michael Ignatieff.
Soros, who funds a number of liberal NGOs and institutions that have opposed the policies of Hungary's populist Prime Minister Viktor Orban, has become the government's public enemy number one.
Ignatieff, who is the rector and president of CEU, has waged a fierce public relations battle opposing the new rules and has called on the European Union and the Washington to intervene on behalf of the university.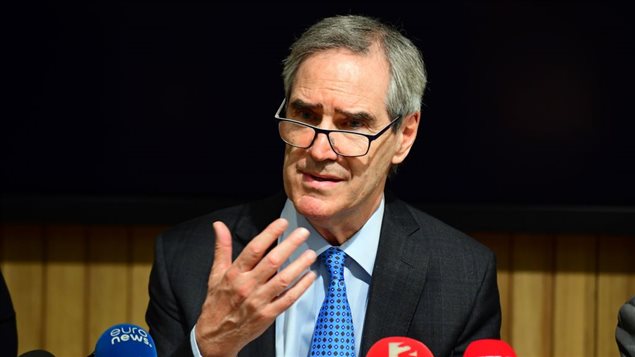 In an op-ed article published in the National Post, Hungary's Minister of State for Education Laszlo Palkovics said "Ignatieff appears hell-bent on placing CEU in the middle of a political battle."
And now it seems the Liberal government of Prime Minister Justin Trudeau is joining the fight on Ignatieff's side.
"Canada is seriously concerned by amendments that stand to endanger academic freedom in Hungary and the operations of the Central European University," Poupart said in a statement Thursday that was re-tweeted by Foreign Affairs Minister Chrystia Freeland.
Poupart said "as a long-time friend and ally of Hungary, Canada encourages a constructive dialogue that could pave the way for a timely and effective resolution of this issue."
#Canada seriously concerned by amendments that stand to endanger #AcademicFreedom in #Hungary & CEU operations https://t.co/sW3lADG8Ug pic.twitter.com/aAy7zViCg0

— Canada in Hungary (@CanadaHungary) May 4, 2017
The Hungarian government said Friday that Poupart's statements on the new law on higher education are false.
"In contrast to those claims, the truth is that no one jeopardises the freedom of learning in Hungary," said the statement by the Hungarian Ministry of Foreign Affairs and Trade. "The freedom of learning is a right for which the Hungarian Government has always firmly stood up, and will protect it also in the future."
Hungary says CEU is cheating by issuing Hungarian and American diplomas, giving it an unfair advantage over other local universities.
The government also says the new law applies equally to all 28 foreign universities in Hungary.
However, some critics have pointed out that certain provisions of the law target CEU. For example, the law requires foreign universities in Hungary also to have a campus in their home countries. While CEU is accredited in Hungary and in New York state, it does not have a U.S. campus.
The law also calls for bilateral agreements between Hungary and the home countries of universities from outside the European Union on how to manage the institutions.
In Washington, State Department spokesman Mark Toner expressed concern that the legislation can threaten operations of other American universities with degree programs in Hungary.
"We're urging the government of Hungary to suspend implementation of the law," Toner told reporters. "We want to see a review, a discussion in order to address any concerns through dialogue with the university itself and other affected institutions."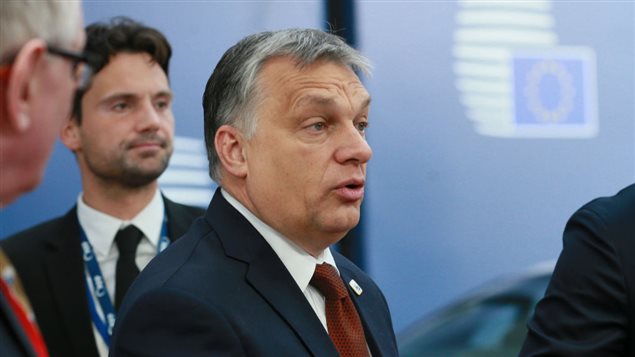 Orban, who briefly studied at Oxford University in 1989 thanks to a Soros scholarship, is an avowed ideological foe of the Hungarian-born investor and philanthropist's "open society" ideal, which contrasts with Orban's plan to turn Hungary into what he calls an "illiberal state."
Orban has been very critical of Soros, saying the self-confessed currency manipulator, through his support for non-governmental groups like rights advocate the Hungarian Helsinki Committee, is trying to influence Hungarian politics and opposes Hungarian interests by supporting refugees and migrants.
"The final debate is about the migration question," Lajos Kosa, parliamentary leader of Orban's Fidesz party, said on broadcaster TV2. "This is why the Hungarian government and the empire directed by Soros are straining against each other."
With files from The Associated Press