The minister of Transport has introduced new legislation mandating the creation of a passenger bill of rights. This comes after the highly-publicized case of a man who was dragged off a United Airlines flight in April because his seat was needed for an airline crew member. Shortly afterwards, Canada's transport minister wrote to airlines telling them such a thing would not be tolerated in this country.
A flurry of reports followed of passengers bumped off planes due to overbooking and, most recently, CBC Radio reported that a Canadian family was unable to return home from Portugal because their tickets were cancelled by Air Canada. It cost them $6,000 to secure new tickets. That case is being reviewed by the airline.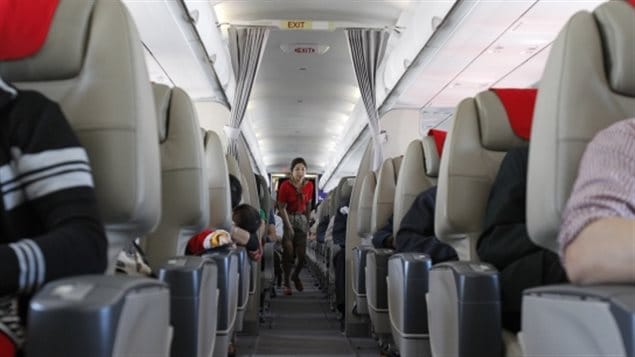 Rules will set out airlines' obligations
If the new law is passed, the minister says "a new initiative would establish clear standards of treatment for air travelers in common situations as well as financial compensation under certain circumstances."
Among the situations are cases of denied boarding, delay and cancellations, lost or damaged baggage, delays while the plane is on the tarmac, seating children near their parents at no extra charge and standards for carrying musical instruments.
The government intends to provide clear information of the airlines' obligations and how passengers can file complaints and ask for compensation.
The legislation would also liberalize the rules regarding foreign ownership of air carriers in order to increase competition.